Travel
Best Time to Visit in India by Season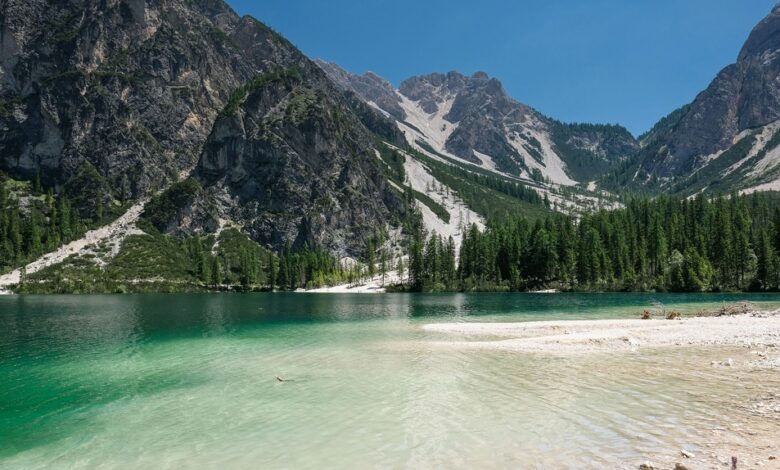 The ideal months to visit India are January or March. These months fall between the high tourist months of December and January, but before the monsoon season begins across the nation. Most of India is best visited between November and March, during the chilly, dry season. It is a great time to visit Delhi, Uttarakhand, Gujarat, Rajasthan, and Madhya Pradesh, while temperatures are pleasant in Goa and central India. Here are the following places to visit in India by every season.
Best Place to Visit in January
Auli is well-known for its gorgeous ski resorts, and January is the optimum month to arrange a vacation to the Uttarakhand location. There will be plenty of snow, enough for you to try your hand at skiing, and the lodgings will be reasonably priced. Though getting to Auli may be a little difficult due to the long vehicle ride from the airport, it will be well worth it. The Jaipur Literature Festival makes January a popular tourism month in Jaipur. If you visit around this period, you will discover the best deals on hotels and aeroplane tickets to Jaipur. Not to add that the cool temperature would further enhance your trip. You may also shop till you drop or locate the best of everything in town.
Best Place to Visit in February
Sikkim, India's smallest state, is home to a diverse range of flora, animals, rivers, mountains, lakes, and waterfalls. Sikkim is an ideal holiday destination due to its mountain peaks, holy lakes, old monasteries, orchid nurseries, and breathtaking hiking routes. The Losar Festival is one of the many attractions that make Sikkim a must-see in February. Tibetan New Year is celebrated on the first day of the first month of each lunar year, which is generally in February. Tibetan new-year customs and ceremonies are profoundly based on Buddhist concepts and beliefs. Also, Read: Unique Places to Visit in India
Best Place to Visit in March 
Located on the coast of Maharashtra, Velas is a small fishing village. Velas, around 220 kilometres from the hectic and bustling Mumbai, features hundreds of ancient cottages on the calm shore of the Arabian Sea. Velas Village has a lovely and tranquil beach that can be visited at any time of year, but March is the ideal season for the sun to shine and welcome the small hatchlings into this world. The hatchlings may be seen taking their first steps towards the warm waters of the Arabian Sea. This is a popular destination in March in India.
Best Place to Visit in April
If you haven't put the well-known summer hideaway of Dalhousie on your list of places to visit in India in April, you're missing out. Dalhousie, which is surrounded by snow-capped mountains and is one of the top 10 chilly locations to visit in India in April, completes any cheerful Himachal trip package at any given time. Weather in April: During the summer, Dalhousie has a lovely climate. So far, the average temperature has reached a maximum of 26°C. Dalhousie attractions include Kalatop, Panch Pulla, Chamera Lake, Dainkund Peak, Sach Pass, St. Patrick's Church, and others. Things to do in Dalhousie include sightseeing at Panch Pulla, diving into Satdhaara Falls, boating on Chamera Lake, and exploring the Kalatop Wildlife Sanctuary, among other things.
Best Place to Visit in May
Mussoorie is one of the top spots in India to visit in May. It is a renowned hilltop in the Uttarakhand district of Dehradun. It is located in the Himalayan foothills and has some of the most beautiful valleys and green slopes. Mussoorie boasts beautiful hills and a broad range of flora and wildlife, and is located at an average elevation of 6,170 feet (1,880 metres). It's no surprise that it's known as the "Queen of Hills." It is well-known not just for its attractive beauty, but also for its economic and educational facilities.
Best Place to Visit in June
Nainital, an amazing mountaintop surrounded by green trees and lakes, is one of the greatest destinations to visit in June in India. It is located at a height of 6,837 feet (or 2,084 metres) above sea level and is placed within a valley with a mango-shaped lake with a diameter of 2 miles. The Naini Lake is one of the most remarkable spots here, and whether you visit during the day or at night, it is always lovely. This magnificent town is known for its various natural features and is surrounded by historic cottages, lush green hills, and many walking streets. Because the environment is mild and pleasant all year, the area has become a popular tourist destination in recent years.
Best Place to Visit in July
"God's Own Country" – Kerala comes alive in July, with overflowing rivers, lush flora, and coconut palms swinging to the beat of the breeze. During the monsoon season, the magnificent grandeur of Alleppey's backwaters, the lush hill resort of Munnar, and the waterfalls of Athirapally and Vazhachal are at their zenith. Munnar, Alleppey, Periyar, Vembanad, and Ponmudi are the best places to visit in Kerala. Top Kerala Attractions: Stay in a houseboat or treehouse, go on a spice plantation tour, see Theyyam and Kalaripayattu, cruise the backwaters, and relax with an Ayurvedic massage.
Best Place to Visit in August
The hill resort of Lonavala in the Western Ghats is a favourite weekend escape for inhabitants of Mumbai and Pune, and it is at its most picturesque during the monsoon season. The view of the beautiful hills, which are continually shrouded in clouds, the gushing waterfalls and dams, and the historic forts make for an unforgettable experience in Lonavala. Whether you come here with your family or a group of friends, you will have a great time. Lonavala attractions include Lonavala Lake, Bushi Dam, Tiger's Leap, Lohagarh Fort, Kune Falls, Bhaja Caves, Valvan Dam, and the Lonavala Wax Museum.
Best Place to Visit in September
The picturesque hill station of Wayanad is a renowned tourist site in Kerala and attracts visitors all year, but there is something special about visiting it during the monsoon season. This is the time to see the green splendour of its enormous stretch of rainforests; tea, coffee, rubber, and spice farms; trek to its gorgeous vantage spots; and enjoy its cool and pleasant weather. Wayanad Wildlife Sanctuary, Pookode Lake, Edakkal Caves, Neelimala View Point, Meenmutty Waterfalls, Banasura Sagar Dam, and Chembra Peak are among the places to visit in Wayanad. Also, Read: Best Travel Bloggers in India who Inspires Many
Best Place to Visit in October
The hill resort of Panchgani, originally a summer getaway for the British, is a scenic marvel in Maharashtra, and October  is the month when its beauty is amplified by heavy rains, making the weather comfortable and the valleys fully green. Panchgani, Mahabaleshwar's twin hill station, is littered with great vantage places from which to see the beautiful Sahyadri highlands. 
It is best to visit India between October and March when the weather is warm, sunny, and dry. It is also the time of year when you can see the most beautiful blue skies in the north. The upper Himalayas may be quite chilly with sharper mountain views in December and January, though they may be considerably colder in December and January. April and May are great months to visit because temperatures are rising, but you will need to prepare for extraordinarily humid weather