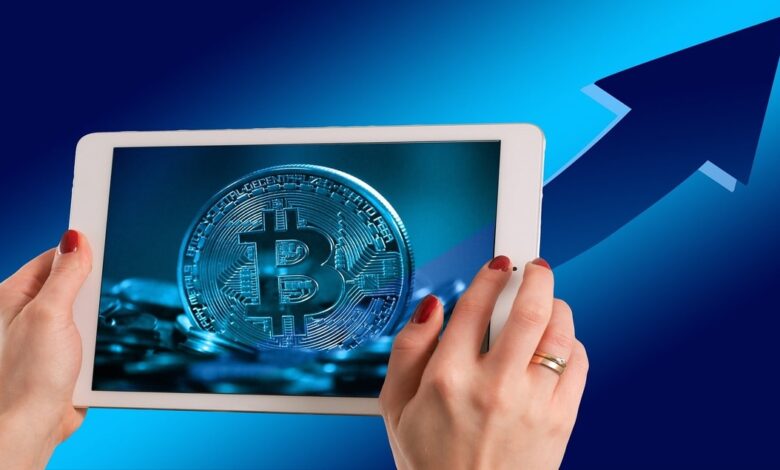 The transaction of both products and services and digital assets has increasingly been fueled by cryptocurrency. With the decentralization of the cryptocurrency world, businesses are increasing their cryptocurrency investments and taking advantage of the chance to interact with a growing tech-savvy demographic by giving them a chance to buy goods and services as well as promotional tokens and collectables like NFTs.
How to Sell Cryptocurrency?
There are numerous options for selling bitcoins. You can sell them directly via a brokerage, a Bitcoin ATM, an in-person sale, a cryptocurrency exchange, or both. However, cryptocurrency exchanges, also referred to as crypto applications, are the most excellent place to purchase and trade cryptocurrencies. The reason is that they provide a wide range of digital currencies and make it simple to exchange digital assets for bitcoin. Users must create a cryptocurrency exchange account with the platform and link it to a bank account to withdraw money from a cryptocurrency exchange. Check out our post on accepting cryptocurrency payments for more information on payment methods and accepting payments.
Get a Cryptocurrency Wallet
You will need a location to store digital currencies before you begin trading in them, which is where bitcoin wallets come in. Cryptocurrency wallets are essential tools for purchasing, trading, and reselling cryptocurrencies like bitcoin. They not only assist in safely storing cryptocurrency but also verify transaction data. Hardware or software can be used to create a cryptocurrency wallet. It's important to remember that each cryptocurrency requires a unique type of wallet; however, most wallets support storing different coin varieties. If you want to profit from trading cryptocurrencies, make sure your wallet can hold a variety of currencies.
Choose a Bitcoin Blockchain

.
Blockchain technology, which powers the Bitcoin blockchain and the blockchains of other cryptocurrencies, allows for decentralized ledgers that are not under the jurisdiction of a third party or financial institution. Users may confirm transactions, handle fund transfers, and f trades through their safe and quick transactions. For exchanginaliseing money and digital commodities, different blockchains have varying fees.
Since Bitcoin launched more than ten years ago, the number of cryptocurrencies in circulation has drastically increased. Numerous cryptocurrencies, such as Dogecoin, Ethereum, Litecoin, and others, are available on the market. Some might need to be more well-known and have a lot of trade volume to show. Look for cryptocurrencies that are widely used and can be traded on various cryptocurrency exchanges to maximise your profits from trading cryptocurrencies.
You must store some cryptocurrency in your newly opened online wallet before you can begin trading. You can start by purchasing bitcoin, transferring your cryptocurrency to your digital wallet using a hardware wallet or a paper wallet, or all three.
Choose How you Want to Sell Bitcoin

.
Cryptocurrency Exchange
Marketplaces for trading in cryptocurrencies are provided through cryptocurrency exchanges or apps. They provide several tools that simplify buying and selling bitcoin or other cryptocurrencies, including extensive analytics, robust security, user-friendly features, and support, and they offer relatively cheaper fees.
Bitcoin ATMs
You may sell bitcoin via bitcoin ATMs or kiosks. To sell Bitcoin, you must sign into your account and provide the amount and the crypto wallet address you wish to sell from. Once your identity has been confirmed, you will be notified and can withdraw your money.
Exchanges Between Individuals
A peer-to-peer (P2P) exchange is a platform for privately exchanging cryptocurrencies between users without a middleman's aid. Users must register for an account, authenticate their identity, and then proceed to sell bitcoin and other cryptocurrencies on a P2P exchange.
Brokerages
By serving as an intermediary between buyers and sellers, some brokerages make it easier to sell bitcoin. The drawback is that, in comparison to crypto exchanges, they frequently charge higher commission fees.
Face-to-Face Transactions
You can also choose to use online marketplaces to sell your cryptocurrency locally. You only need to select a buyer, visit the bitcoin website, register for an account, confirm your identification, and link your bank account. You can transfer the bitcoin (BTC) you want to sell to a specific Bitcoin address after creating your account. After the sale is completed, money will be deposited into your bank account. You can also execute transactions by scanning a QR code on the buyer's phone.
Have a Strategy for Selling Bitcoin
You will need to develop a clear strategy, whether your cryptocurrency investment sells them off for potential future growth or trade cryptocurrencies frequently to optimise profits and revenues. Your plan should outline what to purchase—whether a bitcoin, a digital asset, or a non-fiat currency—when to buy cryptocurrencies, how much to purchase, and when to sell your holdings. Check out our post on whether you must pay taxes on cryptocurrencies to learn more about cryptocurrencies and taxes.
Complete the Transaction
Your private key can execute bitcoin transactions by transferring the cryptocurrency to the new owner. The blockchain then adds the transaction after it is broadcast to the network. Some cryptocurrency transactions require users to pay network fees due to the blockchain network members mining your currencies or commerce, to be completed. Also, Read: The History of Cryptocurrency Must-Know Facts
Withdraw Cryptocurrency to your Bank Account
After selling your cryptocurrency, you may transfer the proceeds to your bank or purchase additional cryptocurrency. You can transfer money to your bank account if your digital wallet is connected to one. You can choose the currency you want to use and the quantity of money you wish to withdraw, albeit there may be withdrawal fees in some situations. Additionally, you can transfer money to a debit card.
How do you Convert Crypto to Cash?
You can also convert your bitcoins for cash at a predetermined rate through an exchange, broker, or third parties like bitcoin ATMs and debit cards.
Even seasoned investors have terrible streaks due to the volatile nature of the cryptocurrency market. Consistency and a robust investment framework should be the main priorities because they can prevent losses. However, the crypto market does not have rigid, unbending laws that enable you to navigate it easily.