Stock Market
Stock Market vs Commodity Market: Find the Difference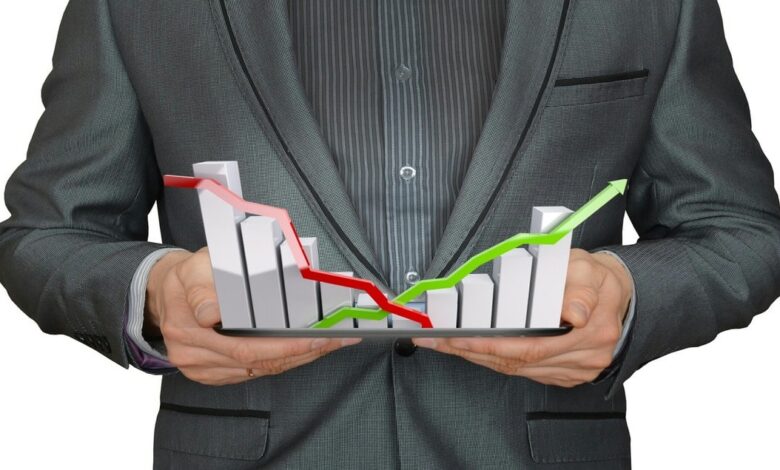 Other financial markets are open to you if you want to begin trading. You can trade in different financial marketplaces that offer a variety of asset classes. One of them is the market for commodities. Although the stock and commodity markets operate somewhat similarly, they each have unique characteristics.
What separates the stock market from the commodity market? For more information, keep reading. 
What is a Stock Market?
You can purchase and sell shares of firms on the stock market. The stock exchanges, such as the Bombay Stock Exchange and the National Stock Exchange, where share trading often takes place, are referred to as stock markets. Having said that, you can only freely buy and sell shares of companies legitimately registered with stock exchanges for trading. Also, Read: Mutual Fund vs Stocks
What is the Commodity Market?
The commodity market is a location where you may purchase and sell commodities, just like the stock market. The phrase "commodity market" typically refers to exchanges like the MCX and the NCDEX, where commodity trading normally occurs. Several of the commodities are listed on exchanges and offered without charge.
Difference Between the Stock Market and Commodity Market
Now that you know what stock markets and commodities markets are let's examine how these two markets differ from one another.
The following are the main aspects that separate the stock market from the commodity market:
Ownership:
Stock market: An investor becomes a stock owner after purchasing it on the stock market. Coffee-can investing is the most well-liked long-term stock market investing approach.
Commodities Market: Futures contracts are the most popular form of trading in commodity markets. There is no transfer of ownership when using futures contracts. These agreements instead cover upcoming supplies of traded but rarely owned goods.
Volatility:
Stock market: Due to the equities' wide price range, narrow spreads, and excellent liquidity, the equity market is comparably less volatile. Stock market investors take on a lot of risks and reap huge returns.
Commodities Markets: Of all asset types and financial markets, commodities typically exhibit the highest level of volatility. This is because the commodities market is notorious for having less liquidity and is impacted by constantly shifting external factors like geopolitical tensions, commodity demand and supply, etc.
Time Horizon:
Stock market: Investors on the stock market can use the "coffee can" investment technique, which involves holding shares for an extended period. Stock market investors can short-sell or hold their stocks for a short time. Alternatively, they are excellent long-term investments since supplies can be had for several years or even decades.
Commodity Market: Trading in commodities has a totally distinct time horizon. Short-term contracts are frequently traded in the commodity market. Additionally, unlike stocks, they have an expiration date, which means they must be traded by the deadline. The commodity market is, therefore, perfect for making short-term investments.
Risks: Stock market: Market volatility makes trading in stocks dangerous because your investment is subject to it. Additionally, more than 5000 stocks are available for trading, making it a decision that takes more work for investors to take risks in the stock market.
Commodity Market: Compared to the stock market, commodities are riskier. The primary factor is that they trade on futures markets with expiry and significant leverage levels. Typically, the futures margin required of a commodity trader generally is a small portion of the contract value.
Trading Hours:
Stock Exchange: In comparison to commodity exchanges, stock exchanges are open for fewer hours. For instance, NSE is available from 9.15 am to 3.30 pm.
Commodity Market: Exchanges for commodities are open later, such as the MCX, which operates from 9.30 am to 11:30 pm. Also, Read: How to invest in stock market for beginners
Things To Consider While Choosing Between Stock Market and Commodity Market
The stock and commodity markets present unique difficulties for investors. As a result, before investing, you should think about the following:
Interest Rates: The whole stock market and rate-sensitive stocks are affected by interest rates. As the cost of keeping inventory changes, so do interest rates, which impact commodity prices.
Prices: Stock prices are influenced by the company's performance, quarterly, half-yearly, and annual results, as well as by dividends, macroeconomic variables like inflation and interest rates (RBI), etc. As a result, you should consider all the factors before investing. Contrarily, commodity traders examine the commodity's supply and demand to ascertain the market's mood.
Risk Tolerance Levels: Although the stock market is dangerous, compared to the commodity market, it is less so., given that investing in stocks is more long-term. Therefore, prior to investing, be aware of your risk tolerance and select the market that best meets your needs.
Investing Goal: Stock markets are appropriate for long-term investment goals like retirement. Although commodity markets are good for short-term purposes.
You can use these distinctions between the stock and commodity markets to decide if your financial objectives call for investing in stocks or commodities.
Commodities investing is the way to go if you're seeking short-term investments and want to make money in a turbulent market.
The stock market is the best option if you want to make long-term investments that call for persistence and patience.