Diet
Water Weight Loss Detox: Everything you Need to Know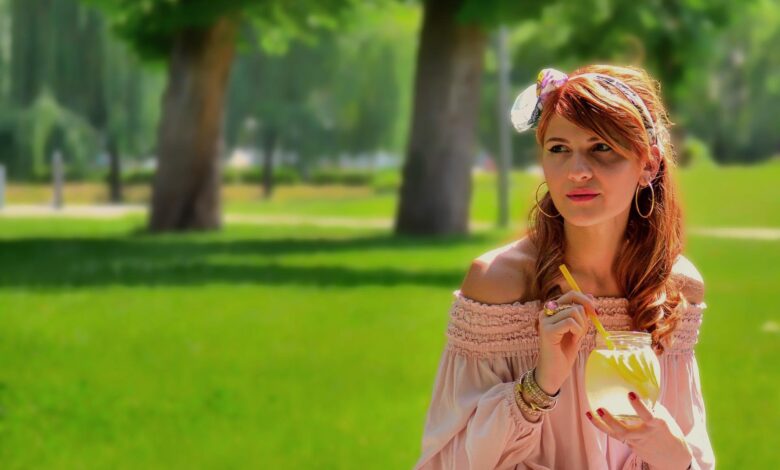 Let's face it, we've all tried to lose weight at some point in our lives. Weight loss is challenging, but it is possible if you follow a few easy rules. The summer is a great time to lose weight. We tend to eat less and sweat more, resulting in a general desire to lose weight more quickly. The season calls for a balanced diet that provides the body with a consistent supply of important nutrients so that you can lose weight safely. Additionally, staying hydrated is critical. It's critical to stay hydrated during the summer by drinking water, coconut water, lemon juice, and other hydrating beverages.
This is because sweating causes electrolytes to be lost. You may want to include detox waters in your diet if you want to lose weight and body fat this summer. The weather is going to be hot soon, so you might want to prepare a batch of these cooling fruit and vegetable infused waters before it gets hot. Also, Read: What is Balanced Diet
1. Detox Water with Lemon and Mint
Fruits are most popular during the summer, especially lemons. Summer coolers and traditional health drinks are widely used in India and elsewhere. In addition to helping with weight loss, lemons also rejuvenate skin. Add some pudina mint leaves to a detox drink for natural cooling, weight loss, digestion support, and hydration.
2. Detox Water with Cucumbers
Any season's diet should include cucumber, a summer gourd. It contains potassium, magnesium, and vitamin B. The vegetable also has zero calories. Cucumbers can also suppress appetite and provide satiating fiber, which can help with weight loss.
3. Detox Water with Apple and Cinnamon
This summer, use the fat-burning combination of apple and cinnamon to your advantage. To increase the fat-burning efficacy of the drink, add a few teaspoons of apple cider vinegar. Cinnamon is a natural metabolism booster, while apple keeps you satisfied for longer.
4. Detox Water with Grapefruit
There are few fruits that are as effective as grapefruit in burning fat. Eating grapefruit before meals may help you lose weight. Additionally, it is very nutritious. By adding a few grapefruit slices to infused drinks, you can boost fat-burning effects. Also, Read: Warm Milk Before Bed Benefits
5. Detox Water with Orange
Vitamin C is found in oranges, which is beneficial to skin health. It also aids in converting fat into energy instead of storing it. You can combine some of this summer fruit with your detox drinks for an energizing and weight-loss drink.
Get your system detoxed and lose weight faster by eating these summer dishes. Exercise is equally important for weight loss as diet.
Real Health Advantages
Below is a discussion of the science behind detox water's health claims. A few are true, although some are overdone. Drinking detox water can help you lose weight. The effects of water on metabolism temporarily allow you to burn more calories temporarily.