Beauty
Effective Ways to Promote Hair Growth and Prevent Hair Loss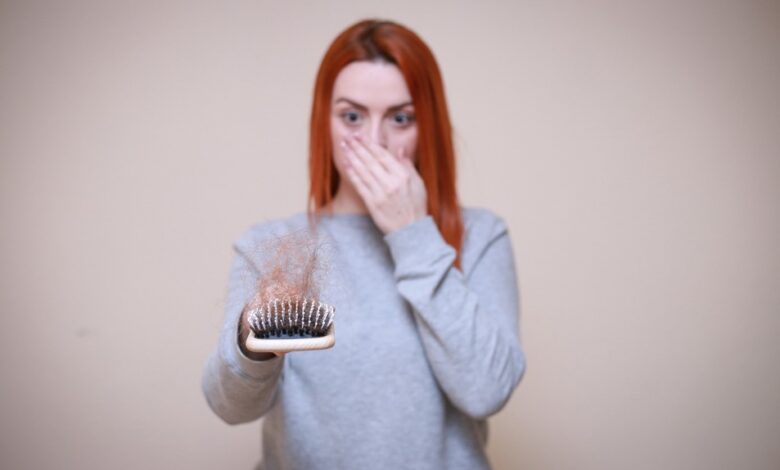 Hair loss can take an emotional toll on us. Having beautiful thick hair could be one among the top wish lists of many of us, but on the other side, hair loss has become one of our major concerns. Hair loss is common among men and women due to various reasons like genetics, work stress, side effects of medicines and treatments, hormonal imbalance in the body at the time of pregnancy or menopause. When hair loss is common in both genders, the type of hair loss men and women face could be different. Male or female pattern baldness, commonly known as androgenic alopecia usually occurs over the age of 50. Men may come across complete baldness, unlike the female. Thinning may occur in females, but it's less likely that they completely go bald.
Despite all this, we have plenty of effective ways to prevent hair loss and promote hair growth. Following listed are a few among them:
Massage your Scalp
You might have heard your parents telling you how massaging your scalp with hair oil can improve the health of the scalp. Yes. Massaging can improve the blood flow to your scalp and promote hair growth. For some people, the stress and anxiety from work and universities could be one sole reason for hair fall and hair thinning. The added benefit of massage is that it helps to relieve tension and stress, thus preventing hair loss.
Onion Juice
Some can't stand the smell of onion juice, but it's all worth it once you start applying the onion juice to your scalp and see the miraculous results with time. Onion juice is known to improve the blood circulation to hair follicles and thus foster hair follicle development and growth.
Consume Protein-Rich Food
Hair is made up of a protein called keratin. So we need protein to build up the strength of hair cells. The best way to supply your hair follicles with protein is to eat a protein-rich food. Include eggs, meat, soy, fish, nuts, and beans in your meal plan.
Apply Aloe Vera Gel
Aloe vera is long known as an effective remedy for skin and hair. It's simple and easy to use. Cut a fresh piece of aloe vera from the plant and separate the jelly portion from it. You can blend it with some water and mix it up well to turn it out into a paste-like structure. Then apply it to your scalp and massage gently. Using aloe vera gel is one of the best remedies to cure dandruff as well as prevent hair loss. Also, check: How to Take Care of Dry Skin
Take Biotin Supplements
People suffering from biotin deficiency may experience hair loss and hair thinning. Taking biotin supplements is an effective method to prevent hair loss. If you are suffering from similar issues, consult a professional doctor and they will help you assess the symptoms and suggest the prescription of biotin supplements if required.
Avoid Chemical Treatments on Hair
Doing chemical treatments on your hair like straightening or coloring can bring about permanent and irreversible damage to your hair follicles. This may further result in hair fall.
Therefore, avoid using high-heat hair styling tools on your hair to prevent hair loss.
Lemon Juice
Lemon juice is an excellent remedy to promote hair growth. You can either use lemon juice or lemon essential oil diluted in a carrier oil on your scalp. Once applied, massage your scalp gently and leave it for 15 minutes before washing your hair with a mild shampoo.
Patience is the key to hair growth. Daily exercise can increase the blood circulation to your hair follicles and eating healthy food, along with the application of hair oil and other healthy hair masks will help you promote hair growth within 3 to 5 months.