Diet
What is Diet Counselling? Benefits, Importance, Significance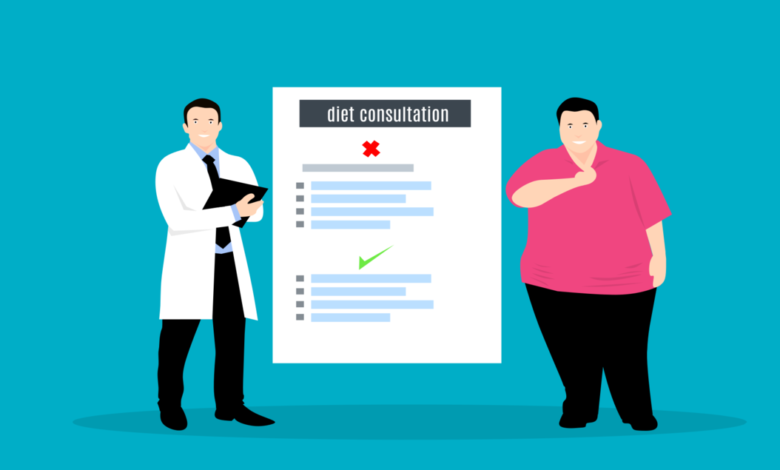 Nutrition or dietary counselling may help you improve your eating habits and improve your health. Nutritional counselling may also cause you concern about how it works, its benefits, and whether it is right for you. This section explains the purpose of dietary counselling, so you can decide if it's right for you and your lifestyle.
What Exactly Is Dietary Counseling?
Dietary counselling focuses on your individual health needs and evaluates which lifestyle changes or diet changes will help you meet those needs. During your dietary therapy session, a nutritional counsellor will work with you to establish where you are in terms of your lifestyle and diet. Afterwards, he or she will develop a strategy to improve your overall health, including addressing any individual health concerns you may have.
Importance of Diet Counselling
Dietary counselling can help a wide range of people for a variety of reasons. You may decide to consult with a nutritional counsellor if your diet requires a total makeover. Other motivations include wanting to improve your dietary choices or simply getting some new, healthy recipes. You may also choose to see a nutritional counsellor if you are attempting to treat a medical issue.
Trying to Live a Healthier Lifestyle
To live a healthy lifestyle, nutrition is essential. You will not be able to go through the day if you are not getting adequate nutrients. A poor diet can lead to other health problems and diseases as well. Many of today's major health issues can be attributed to poor diet. The obesity epidemic, as well as poor diet, have been blamed for many cancers and heart ailments. A rise in chronic illnesses is also attributed to obesity. Individualized dietary counselling, on the other hand, can teach you about food-related ailments and how different nutrients affect your body. With this knowledge, you'll find it easier to live a better lifestyle and achieve your health objectives.
Meeting Fitness Objectives
Dietary coaching can help you reach your fitness objectives in addition to living a healthy lifestyle. Many counsellors might suggest workout regimens to complement your dietary adjustments. These recommendations will not only save you time because you won't have to try out different workout routines on your own, but they can also help you accomplish your weight and overall health goals faster because they are personalized to your specific needs and lifestyle.
More than Just Symptoms
Some medical therapies may just relieve the symptoms you're experiencing without addressing the underlying cause of your health issues. Dietary advice, on the other hand, goes beyond your symptoms. It investigates how the foods you eat may be affecting your health. When you understand this, you can begin to address the underlying cause of your symptoms. You may discover that, in addition to looking and feeling better, you have more energy and increased concentration and memory. Your dietary counsellor may ask you to keep a food diary as you prepare for your first appointment. This diary will be kept for a few days to a few weeks. You'll keep track of everything you eat and drink in it. During your first appointment with your dietary counsellor, you will review this food diary with them. The practitioner will also ask about the reason for your visit and your goals in terms of nutrition and health. You will discuss your medical history with your doctor, along with any medications or supplements you are currently taking. Following that, you will discuss your lifestyle with your counsellor. The discussion will include your sleep patterns, energy levels during the day, stress levels, how much exercise you get, and other topics. As well as looking at your eyes, skin, nails, and mouth for signs of nutritional deficiencies, some counsellors will take measurements of your height, weight, and body fat percentage.
Enjoying Your Favorite Foods
Many people are concerned that seeing a dietary counsellor will force them to give up all of their favourite meals. That, thankfully, is not the case. Dietary therapy is a collaborative effort between you and your counsellor. He or she will not merely advise you on how to improve your nutrition. Instead, the two of you will collaborate to create and attain your objectives. You'll begin with the modifications that will have the greatest impact, and you'll develop a flexible strategy that works best for your lifestyle.
Furthermore, eating nutritious foods does not imply eating bland and monotonous foods. Eggs, natural peanut butter, chicken breasts, salmon, brown rice, whole grain pasta, and fresh fruits and vegetables are all high in essential nutrients and delicious.