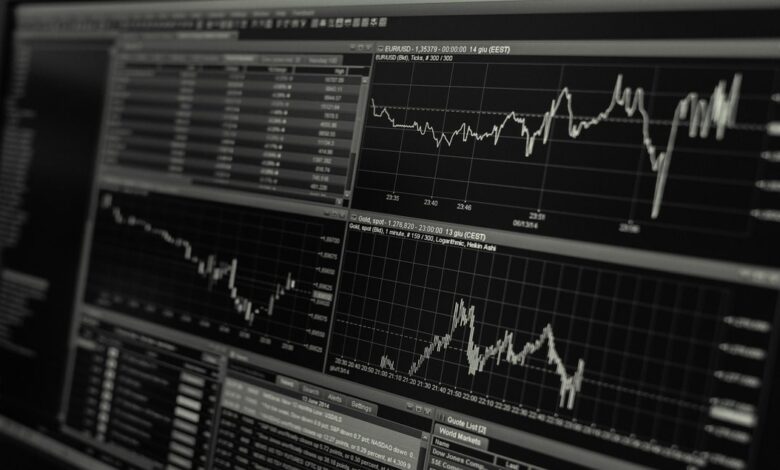 The term Demat is also called dematerialisation. Shares must be held electronically rather than on paper in Demat Accounts. Demat Accounts safeguard the claims, preventing loss or risks associated with counterfeiting. It is a simple way to transact in securities fast. To trade shares on the stock market, you need both a trading account and a Demat account.
Let's dive deep into the Demat account.
Types of Accounts
Regular Account: 
Indian investors who reside in India typically utilise a regular Demat account, also known as a regular account. Recently, SEBI unveiled a comparable Demat account called the Basic Services Demat Account (BSDA). The maintenance fee is the only distinction between a Regular Demat account and a BSDA. If the sum is between 0 and 50,000, the BSDA maintenance fee is nil; if it is between 50,000 and 2,000, it is paid at a minimum of INR 100. Every broker is required to adhere to the same maintenance fees for BSDA.
Repatriable Account
: 
This account is used by non-resident Indians and is frequently used to send money abroad. It is necessary to link the NRE bank account and the Repatriable account. The transfer of cash is possible if laws permit it and if governments are not blocking the transfer process. However, repatriation is dependent on the regulations of the host country and the foreign country.
Non – Repatriable Account: 
Indian non-residents also utilise a repatriable account known as a non-repatriable one. However, this account cannot send money abroad, and for it to operate correctly, it must be linked to an NRO bank account.
How to Open a Demat Account and Trading Account
According to SEBI data, between April 2020 and January 2021, the number of new Demat account additions reached an all-time high of 10.7 million. Furthermore, opening a Demat account has never been simpler thanks to the development of technology. The procedure for opening a Demat account with 5paisa is as simple as following them.
Open a Demat Account by going to the necessary app or website.

Type your phone number in the box provided and select "Open account Now."

A verification code will be sent to the same phone. After entering the code, press the "Apply Now" button.

Next, input the verification code that was delivered to your inbox and your email address.

Type in your PAN number and birthdate, then select "Proceed."

Complete the Know Your Customer (KYC) process online.

Finish the verification process. You'll have to upload a selfie right away for this.

To finish the account opening process, e-sign the paperwork. 
Also, Read: A Guide to How to Open a Demat Account
Here are Five Advantages of Opening a Demat Account:
Less Risky: 
Physical assets can be risky because they run the risk of being lost, stolen, or damaged. Furthermore, obtaining fake security es or subpar deliveries can raise the risk even higher. All these risks can be removed by opening a Demat account, giving owners a chance to store their capital digitally.
Safe and Secured Holding: 
Holding physical certificates safely and securely might be a laborious effort. Additionally, keeping tabs on their performance is an additional burden. An investor can manage all their investments through a single account as a Demat account holder. 
Receiving Important Information: 
Receiving important information:  You can review your numerous investments and keep up with real-time market information. By offering you the option of purchasing, selling, and holding recommendations, service providers like Kotak Securities can help you further maximise your benefits. Based on market capitalisation and analytical data, you may make wise investment selections.
Lower Costs: 
Keeping physical certificates comes with a number. Keeping physical certificates comes with numbness. Having a Demat account eliminates these extra costs.
Trade in Any Quantity: 
Physical certificates could only be bought and sold in certain lots. However, you can now purchase or sell whatever number of shares you desire, even just one, if you have a Demat account. Also, Read: Top 5 Benefits of Stock Exchange to the Economy 
Factors to Consider While Opening a Demat Account
Account Opening is Simple
When opening a Demat account, service providers are required by SEBI to follow a detailed procedure. They can, however, make some of the procedures for opening a Demat account simpler.
For instance, through the e-KYC procedure, you can register a Demat account using your Aadhaar number. Clients must submit a final self-identification through a video camera or a selfie when using e-KYC. While creating a physical account takes about five days, e-KYC only takes a few days.
User-Interface 
You can install the software that most brokers have for themselves. By conducting some research or reading reviews, you can determine which programme has the finest user interface. Additionally, you can download various mobile apps from multiple DPs and pick the one that works the best for you. A smooth, user-friendly account interface can be beneficial and practical.
Opening Charges for Creating an Account
Demat accounts come with fees, such as Annual Maintenance Charges (AMC), costs for physical and duplicate statements, and dematerialisation and rematerialisation prices. Therefore, verifying the DP's expenses is essential to ensure they are reasonable and consistent with industry standards
Opening a Demat account has become a need nowadays. Because it helps us in many ways. When we see Demat accounts vs Trading Accounts, A Demat account keeps the ing shares and other securities at a specific time. In contrast, a Trading account records your capital market transactions over time. As a result, a trading account is like a flow of transactions over time, whereas a Demat account truly reflects the effect of your wealth at a single point in time.