Travel
Discover the Ultimate Adventure: Best Road Trip Routes for Your Journey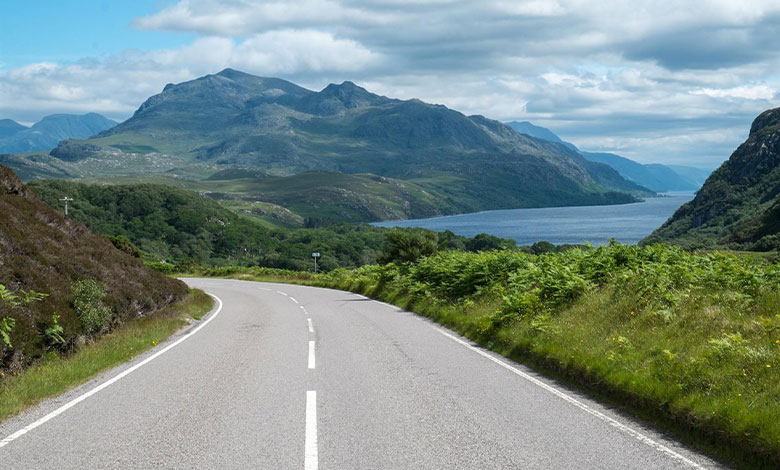 The allure of the open road beckons, promising thrilling adventures, stunning vistas, and a journey filled with endless possibilities. When it comes to road trips, some routes stand out for their scenic beauty, cultural richness, and the sheer magic they weave into your travel tale. Here are some of the world's best road trip routes that promise an unforgettable adventure:
1. Pacific Coast Highway (California Route 1), USA:
This iconic route hugs California's coastline, offering mesmerizing ocean views, dramatic cliffs, and charming towns like Big Sur. Stops in Monterey, Santa Barbara, and San Francisco are a must for a quintessential Californian experience.
2. The Great Ocean Road, Australia:
Along Victoria's coast, this route showcases breathtaking ocean panoramas, the famed Twelve Apostles, lush rainforests, and serene seaside towns. Dive into surfing, wildlife spotting, and mesmerizing sunsets.
3. Ring Road, Iceland:
 Circumnavigate Iceland on Route 1 to witness surreal landscapes – waterfalls, glaciers, volcanic terrain, and rejuvenating hot springs. Explore wonders like the Blue Lagoon, Jökulsárlón Glacier Lagoon, and geothermal marvels.
4.  The North Coast 500, Scotland:
Delve into Scotland's beauty on this route featuring majestic highlands, rugged coastlines, and ancient castles. Explore Loch Ness, the charming village of Ullapool, and the picturesque Applecross Peninsula.
5. Route 66, USA:
Embark on a nostalgic journey from Chicago to Los Angeles along this historic route. Encounter quirky roadside attractions, small-town charm, and diverse landscapes across eight states.
6. The Garden Route, South Africa:
Traverse South Africa's scenic coastal stretch, offering diverse landscapes, wildlife reserves, and charming towns. Visit Tsitsikamma National Park, Knysna's lagoon, and Oudtshoorn's ostrich farms.
7. Amalfi Coast, Italy:
Wind along the Mediterranean coast through picturesque Italian villages, terraced vineyards, and cliffsides. Immerse yourself in Positano, Amalfi, and Ravello while relishing authentic Italian cuisine.
FAQ: Your Road Trip Queries Answered!
Q: How do I plan the perfect road trip?
A: Research your route, plan stops, book accommodations in advance, pack essentials, and be flexible with your itinerary for spontaneous adventures.
Q: What should I pack for a road trip?
A: Essentials like maps/GPS, snacks, water, first-aid kit, emergency tools, comfortable clothing, and entertainment for the road are key.
Q: How can I ensure safety during a road trip?
A: Regular car checks, rest breaks, adhering to road rules, and having emergency contacts on hand are crucial for a safe journey.
Q: How do I make the most of a road trip experience?
A: Interact with locals, try local cuisine, capture memories with photos, embrace spontaneity, and immerse yourself in the culture of the places you visit.
Embarking on these road trip routes isn't just about reaching destinations; it's about relishing every twist and turn, capturing breathtaking moments, and creating a story filled with unforgettable adventures. So gear up, fuel your wanderlust, and let the road unveil its wonders as you journey through these incredible routes.