Health
How To Get Your First Clients As A Personal Trainer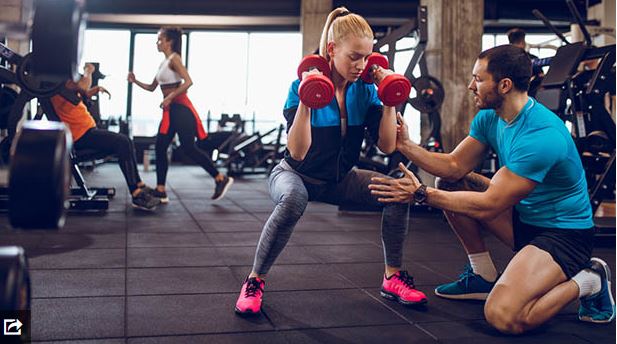 Introduction
Certification as a personal trainer can be empowering and even life-changing. It might also be scary for those just starting out in quest of their first client. There are some pointers for novice personal trainers to consider. The more important ones, however, are those that lead to the development of a customer. They are also unlikely to generate a lot of money right away. Being new to the industry has its obstacles, but being confident in your goal to succeed in a rewarding job will assist.
Here are the following ways to get your first client as a fitness trainer
1. Identify your ideal client
Who is your ideal client once you've determined the services you'll provide? Determine a targeted demographic or population that could benefit from your offerings. Here are several examples: If you are a woman who has had children, you may want to concentrate on assisting pregnant women in both managing their fitness throughout pregnancy and accomplishing their fitness goals thereafter.
If you reside in an area with a big population of older folks, you may want to build a strategy for engaging with those specific audiences. Similarly, a trainer in an urban area where many of the health club members are working professionals should identify the times of day when potential customers are available to train and devise a marketing strategy to fill those open time slots. Depending on your goal, you may need extra studies, such as the Women's Fitness Specialization or Senior Fitness Specialist degree; once you've earned the credential, you'll know to target a specific audience that can benefit from your services.
2. Transform clients into brand advocates through referrals
Inquire with your current clients if they have any friends, family, coworkers, neighbours, teammates, club members, or other associates who could be interested in your services. How often have you gone on Facebook and asked your friends for help in recommending a product or service?
Would help in building the clients.A personal trainer, whether on a virtual platform or in person, should select a target audience and then build a marketing strategy to describe how that demographic may benefit from personal training services. Marketing's goal is to promote the characteristics, advantages, and benefits of a product or service to potential customers. The purpose of marketing service like personal training is to present a storey about how YOUR services can improve people's lives.
3. Write articles for community magazines or fitness websites
As a fitness guru, you have a lot of knowledge that your clients would appreciate. Contributing articles to local magazines or fitness websites might help you establish yourself as a legitimate fitness expert. If you reside in a small town, your local newspaper may be interesting in having you write a "Ask the Fitness Expert" section in which you answer reader queries.
4. Engage with Customers on Facebook
Facebook is recommended by the Personal Training Development Center as a tool for business growth. They recommend publishing a basic tip of the day and then asking individuals to ask health or fitness-related queries.
5. Establish a Working Relationship with Medical Professionals
Refer customers to the proper professional when they have injuries or medical conditions that necessitate the treatment of a chiropractor or a sports physician. After that, ask the health care provider to assist you in developing an activity regimen for them. This working relationship gives you credibility while also protecting your clients' health.
6. Create and maintain your personal brand
When marketing services like personal training, it is important to deliver results in order to build consumers who will be satisfied; one way to reach this goal is to set expectations for what your customers will obtain from your services. This is where creating a personal brand comes into play. A brand may explain the benefits of a service, which might be the most successful method to engage potential customers. A brand provides an identity that offers an instantly recognisable value for the product or service you sell.
Conclusion
Many people begin the fitness sector under the mistaken impression that all they need to do to attract new clients is show off their bodies in the gym and upload some videos on social media. Yes, social media sites such as Instagram, YouTube, Snapchat, and Tik Tok make it easier to advertise yourself and your fitness content to a large audience. However, you are unlikely to become a social media celebrity in most circumstances.
To explain the value of your services to a certain audience, you will need to design a marketing strategy. One of the best aspects of working as a personal trainer is that you may be creative in how you start and expand your business. It will take some trial and error to find the method that works best for you, and you WILL make mistakes along the road, but you can and will succeed!
Read Next : https://brainyline.com/7-tips-on-how-to-be-a-successful-parent/