Technology
Top 10 Most Popular Video Editing Software List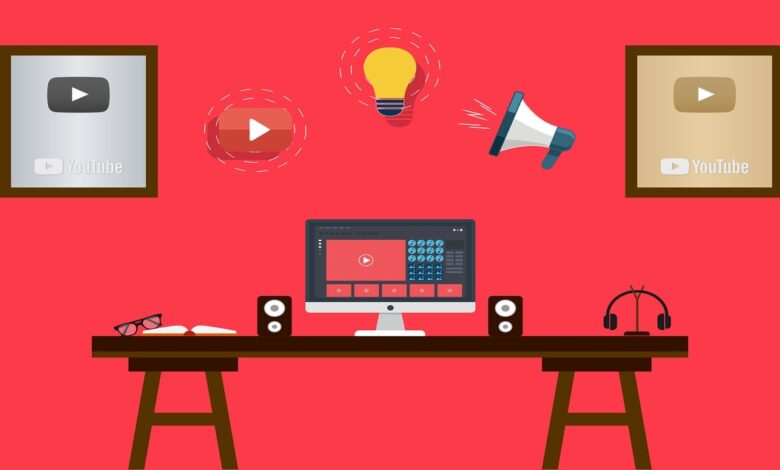 All of the tools on the list of free video editing software below are excellent for creating material for social media, but free software by definition has some restrictions, such as a lack of functionality, watermarks, or in-app advertisements.
However, we've tried to compile a list of the most practical, least intrusive solutions here, and to be honest, these 10 winners make it difficult to understand why anyone would pay for a full-priced video editing tool at all.
Popular Video Editing Software List
Given that it comes pre-installed on all Apple products, this is the standard video editing programme for Mac users. Even though there are just two video tracks available for use, there is beauty in its simplicity because it is incredibly user-friendly and simple to get started. Explore the app's respectable collection of pre-set filters, transitions, and title options to make your video look professional.
Since Lightworks has been around for more than 30 years, you can count on it having excellent polish. Hollywood's preferred professional editing programme, Lightworks, was used to edit The King's Speech, in case Colin Firth's presence influences your choice.
The learning curve is a little higher than with iMovie, but if you follow the orientation video, you'll be up and running in no time. The keyboard controls and cutting tools that are made to handle massive amounts of material are adored by professional editors. Even if you're a free user, the colour correcting capabilities and built-in video effects are very stunning and unrestricted.
Microsoft recently acquired Clipchamp, a website that offers free video editing software, so you have to believe they must be doing something well. The templates and user-friendly interface, which were created specifically for content creators, make it simple to whip up social media videos and don't require you to take up all of your hard drive space.
You may get both free and paid stock material (video and audio!) directly from Clipchamp, so if you're lacking the final shot to finish your amazing TikTok epic, you can instantly find a suitable replacement.
HitFilm is renowned for its speed. The user-friendly interface allows you to trim, copy, slice, and sync with no lag; according to claims, it exports twice as quickly as rival products and plays back eight times as quickly.
Use drag-and-drop transitions and ready-to-use presets to quickly produce content of professional quality with these simple but incredibly effective tools. Sound alterations are simple thanks to auto audio sync.
If you want to go that far with your social video editing, lighting effects are also a nice addition: light leaks and glows give footage a cinematic feel.
Although the website has an oddly antiquated aesthetic, VideoPad's usefulness cannot be disputed. VideoPad was created with simplicity in mind. You'll be able to jump right in and finish making your video in a dream world. (The creators assert that it is the fastest tool available.)
The programme has more than 50 effects and transitions and supports more than 60 different video formats. Users may use templates to quickly create special content such as title text animations or record narrations directly in the programme.
All video creators are welcome to use this award-winning free video editing programme, which runs on Mac, Windows, or Linux. OpenShot is another open-source choice; it supports infinite tracks, allowing you to add as many layers as you like, including backdrop films, an abundance of audio, and crazy effects.
This programme stands out from the rest of the pack thanks to its integrated animation framework, which allows you to animate practically anything in the frame to make your video project stand out.
More free video editing programmes! As it turns out, online users are actually polite and generous. Utilize the collective programming expertise of the nice strangers who support Kdenlive and download this incredibly efficient free video editing tool to realise your dreams of creating social videos.
Create the interface layout that best suits your process, then save it. You can also set up keyboard shortcuts to work with your unique creative process. Any audio or video format is acceptable here.
Avid Media Composer is free, like all the other video editing programmes on this list, but it doesn't imply the UX is compromised. In order to tackle editing, colouring, audio, and effects with attention, a contemporary interface design is conveniently segmented into workstations. Alternatively, you can rearrange the panels and widgets to suit your particular creative process.
"Emmy award-winning imaging technology" is what you want, right? And who doesn't? DaVinci Resolve is most likely the best free video editing programme for you in that case. DaVinci's cloud-based workflow systems make it especially helpful for remote collaborations.
Fans also appreciate DaVinci's user experience (UX) design, which is separated into "Pages" so that users can approach each stage of the editing process in a targeted manner. Start your trimming on the "Cut" page, then move on to the "Color" panel to adjust the tones and shadows. You can even output directly to Twitter thanks to the variety of formats supported on the 'Media and Delivery' page.
Before you click "download," make sure your hardware can handle this powerful tool because it requires a powerful computer.
A free video editing programme called Blender is distributed under the terms of the GNU General Public License. It enables you to carry out both straightforward activities like clipping and splicing the videos as well as more difficult ones like video masking and color correction.
In Blender's live preview mode, you may see how the film will seem after being saved. Additionally, you can change the brightness or luminosity of the entire video to verify that the contrast in each scene is adequate. Chroma vector space can be used to adjust the video's color saturation and distribution.
You can start by trying out a couple after learning your alternatives for the finest free video editing software. While each choice has pros and cons of its own, hopefully, you now have a better understanding of which free video-editing programme is appropriate for your needs and the results you desire.
Overall social media platforms and videos regularly outperform photos and text postings in terms of interaction.