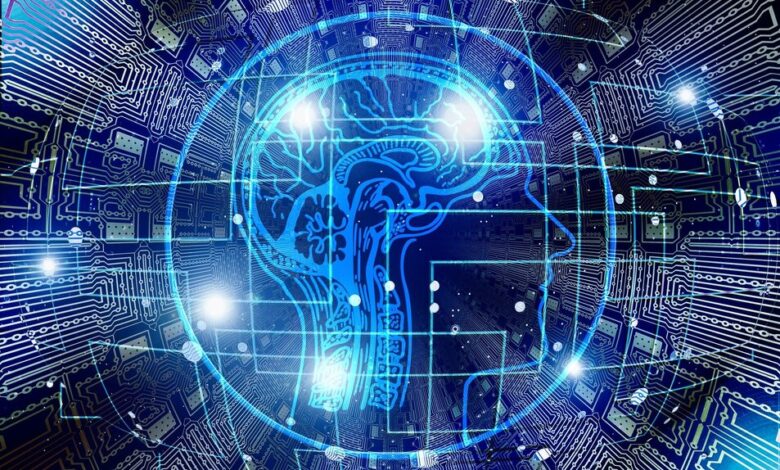 We are coming to the end of a year filled with technical breakthroughs that have shifted businesses toward a more automated and efficient model. The most recent technological advancements are paving the road for more connected enterprises. However, this is merely the beginning. It is anticipated that 2022 will be a year filled with old acquaintances that are emerging as well as new innovations that will further impact our everyday lives and how we work. Despite the vast range of technology trends for 2022, they all have one thing in common: tools and developments aimed at boosting digitalization and enhancing efficiency and growth for all sorts of businesses. The use of digital environments has become critical for increasing productivity and consumer loyalty.
Below, we look at the 2022 information technology trends that you should be aware of.
2022 Emerging Technology Trends
Automation and hyper-automation of everything.
Automation enables us to reduce the amount of time we spend on certain jobs while increasing the precision with which we complete them. 2022 will be a year in which we will continue to implement technologies and advancements geared to accelerate the completion of several activities. In addition, we will increase our efficacy in completing them and continue to liberate ourselves from jobs that can be totally automated so that we may devote ourselves just to those in which we can bring a differentiating value. Furthermore, hyper-automation will assist to enhance decision-making without sacrificing quality, while also exponentially improving speed and cutting operational expenses by up to 35%.
Metaverse
We couldn't leave it out of this list of trends since it has been positioned as the megatrend that will define a new age and have the same influence as the Internet. This digital universe, in which physical and virtual reality coexist in a shared online area, will fundamentally alter how we work, shop, interact, and have fun. The metaverse will present several chances for businesses, ranging from growing their social presence to office work, payments, healthcare, purchasing and selling things, and so on. Multinational behemoths like Facebook (which has already changed its name to Meta), Zara, Epic Games, and Microsoft are just a few examples of firms that have jumped on board and will be major drivers of this new universe. There is still work to be done to ensure that 100% of what will be accomplished is realised, but we must not lose sight of this goal.
Convolution of Neural Network
The introduction of Transformers into the area of computer vision has enhanced neural networks' capacity to extract characteristics from pictures, as well as the capability of modelling long-term connections. As a result, hit rates in classification, object identification, and picture segmentation tasks have increased. Many research groups have introduced novel topologies that vary the conventional method in which we employed convolutional neural networks as a result of the skills learnt in the construction of hybrid architectures employing "Vision Transformers."
Data Analytics
It is not a new trend in trend lists, but it deserves to be included again in the 2022 list since predictive analytics technologies will continue to change the rules of the game in many industries. Predictive analytics has a critical role to play when it comes to analyzing data and consolidating data lakes. It will surely be on the top of the list of new projects, particularly in the IT ecosystem. Furthermore, it will be critical in advancing IoT technologies and cybersecurity.
Edge Computing and Native Clouding
We are living in an era where the demand for sovereignty and edge computing has spurred cloud adoption in enterprises all over the world. Cloud-native platforms will play an important role in the coming year, accounting for 90 per cent of new digital projects within two years. Companies that have already adopted this cloud model have experienced a full transformation of their business, operational, and governance structures. Edge computing is intended to counterbalance cloud centralization by bringing capabilities and resources closer to consumers in real-time.
Low Code Services
We are heading towards the democratisation of data and technology, therefore low-code services were projected to be one of the important technological trends of 2022. We have witnessed in recent years how a rising number of societal skills and tools have been made available to assist innovation. Lack of experience or competence has sparked the popularity of self-service and "low-code" solutions, which, when combined with AI and IoT infrastructures, are becoming increasingly widespread among businesses that do not own a single server or cognitive code. As a result, no-code interfaces will gain traction, removing obstacles to using these services.
Computer Vision and Pattern Recognition
Computer vision continues to progress and make major strides. We are discovering an increasing number of use cases in which this technology is assisting in the improvement of various organisations' services. This unlocking of information through picture and video translation has a tremendous influence on consumers, but it has only just begun. It has several uses in telemedicine and security, such as the identification of medical problems.
In reaction to the 'living with COVID environment, several tech advances accelerated in 2022. If the last two years have taught us anything, it's that the rest of the world must adjust swiftly to our new reality. Companies focused on operational agility more than ever before in 2022. Technology has kept us alive during the epidemic and continues to reinvent and reorganize how we work, live, and interact.