Lifestyle
All About the Importance of Health Insurance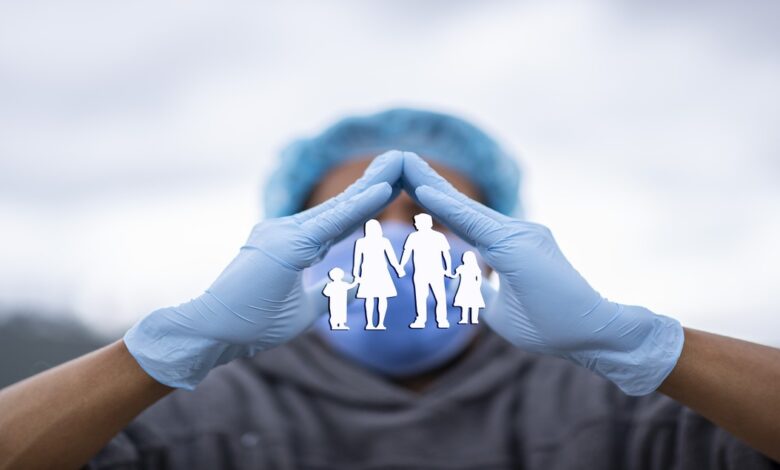 Health insurance is a vital part of life for many people, but it can also be confusing and overwhelming. There are so many different plans and providers, and it can be hard to know where to start. In this blog post, we're going to explore everything you need to know about health insurance. We'll talk about the different types of plans available, how to choose the right one for you, and the importance of having health insurance. No matter where you are in your life, it's never too late to start learning about health insurance. So let's dive in!
The Purpose of Health Insurance
The main purpose of health insurance is to protect you financially in the event that you have an unexpected medical event or need to see a doctor. Health insurance can help pay for things like doctor's visits, hospital stays, surgeries, prescription drugs, and more. It can also help with preventive care, such as screenings and vaccinations.
Without health insurance, you would have to pay for all of your medical care out of your own pocket. This could be very expensive, especially if you have a serious medical condition. Even if you are healthy, an unexpected accident or illness could still leave you with a large bill that you would be responsible for paying.
Health insurance can help protect you from financial ruin in the event of an unexpected health event. It is important to have health insurance even if you are young and healthy because you never know when something could happen. Also, Read: Benefits of Living a Minimalist Lifestyle
How Health Insurance Works
There are a few things to know about how health insurance works before signing up for a plan. In the United States, health insurance is required by law for people who do not have access to employer-sponsored health insurance, such as through a job. Health insurance plans can be purchased through the government marketplace, or directly from an insurance company.
Each health insurance plan is different, but most of them work in similar ways. Most plans will have a monthly premium that you will need to pay, and this is typically deducted from your paycheck if you have employer-sponsored coverage. In addition to the monthly premium, you may also have to pay a deductible, copayments, and coinsurance.
The deductible is the amount of money that you will need to pay out-of-pocket for medical expenses before your health insurance plan starts to cover costs. For example, if your deductible is $1,000 and you have $2,000 in medical expenses in a year, you will only pay $1,000 out of pocket and your insurer will cover the remaining $1,000.
Copayments are flat fees that you will pay for certain services, such as doctor visits or prescriptions. Coinsurance is when you share the cost of covered services with your insurer after meeting your deductible. For example, if your coinsurance is 20%, and you have a $100 doctor visit covered by your plan, you would pay $20 and your insurer would cover the other $
The Different Types of Health Insurance Plans
There are four main types of health insurance plans: HMOs, PPOs, POSs, and Fee-for-Service plans.
HMOs (Health Maintenance Organizations) are the most popular type of health insurance plan. They offer comprehensive coverage and preventive care with a network of doctors and hospitals.
PPOs (Preferred Provider Organizations) offer more flexibility than HMOs, but usually have higher premiums. You can see any doctor you want, but you'll pay less if you use doctors in the PPO network.
POSs (Point-of-Service Plans) are similar to PPOs, but you must choose a primary care physician who will coordinate your care. You can still see specialists outside of the network, but it will cost more.
Fee-for-Service plans are the least common type of health insurance plan. With this type of plan, you can see any doctor or hospital you want. However, you will pay more out-of-pocket costs since there is no provider network.
What to Look for in a Health Insurance Plan
When you are looking for a health insurance plan, there are a few things that you will want to keep in mind. First, you will want to make sure that the plan covers the basics. This includes things like doctor visits, prescription drugs, and hospitalization. You will also want to make sure that the plan has a good network of providers. This means that you will be able to see the doctors that you want to see and get the care that you need. finally, you will want to make sure that the plan is affordable for you. This means that you should be able to pay your premiums and still have money left over for other expenses. Also, Read: A Guide to Balance Work and Family
How to Get the Most out of Your Health Insurance Plan
If you have health insurance, congratulations! You're one step ahead of the game. However, having health insurance is only part of the equation – you also need to know how to get the most out of your plan in order to truly benefit from it.
Here are a few tips:
Know your coverage inside and out. Read your policy thoroughly so that you understand what is and isn't covered. This way, you can avoid any unwanted surprises down the road.

Keep good records. Be sure to keep all your medical receipts and paperwork organized in one place. This will come in handy if you ever need to file a claim with your insurer.

Don't be afraid to shop around. If you're not happy with your current health insurance plan, don't hesitate to look for a new one that better meets your needs. There are plenty of options out there, so take your time and find the right fit for you.

Use preventative care benefits. Many health insurance plans offer free or discounted preventive care services, like annual physicals or vaccinations. Take advantage of these benefits so that you can stay healthy and avoid more expensive medical bills down the road.

Know when to ask for help. If you have any questions about your health insurance plan or how to use it, don't hesitate to reach out to your insurer or a licensed agent