Travel
10 Low Budget & Best Places to Visit in India in Summer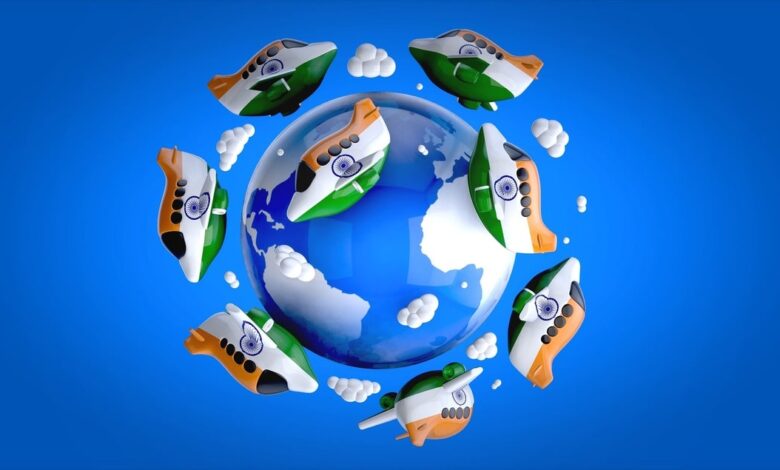 Summer has already begun, and the heat is increasing. In addition to cooling off our bodies, traveling also relaxes our minds. In India, you may escape the blazing heat at reasonable prices at postcard-perfect summer places. These are ten of the most enticing locations:
Yumthang Valley in Sikkim
In North Sikkim, the Yumthang Valley of Flowers sanctuary offers a slice of paradise filled with rhododendrons, iris, poppies, and primulas from April through June. In Sikkim, the flower valley is situated on the Lachung journey around 150 kilometers from Gangtok. It costs about 6,500/person for two nights and three days for a Gangtok-Lachung-Zero Point excursion that covers Yumthang valley, including breakfast, lunch, lodging, and sightseeing.
Himachal Pradesh's Kullu
A beautiful and magnificent temple can be found in the Kullu valley in Himachal Pradesh. Even if you're travelling from Delhi or Chandigarh, Kullu's cool weather will provide relief from the summer heat. Approximately 5000 rupees can be spent per person for a four-day extended stay in Kullu. A budget-friendly approach will let you visit nearby sites like Rashol and Kasol.
Uttarakhand's Munsiyari
In the summer, the Panchachuli hills provide a captivating backdrop to one of the world's largest tulip gardens. April and May are the best months to visit the tulip garden at Munsiyari Nature Education and Eco Park Centre. With the sun's rays touching Panchachuli summit, it also appears unreal under these skies. Two nights and three days in Munsiyari vacation package cost about 6000 per person from Kathgodam.
Kashmir, Hemis
The places we think of when we think of Kashmir are Srinagar, Sonmarg, and Gulmarg. However, did you know that Hemis is a wonderful hidden treasure in Kashmir that you can visit on a budget? It is located across Leh-Tehsil, and you can reach it by taking the scenic route from Manali to Leh, which would cost you approximately $500. It is also possible to stay and eat here at a reasonable price.
Arunachal Pradesh's Tawang
Arunachal Pradesh's Tawang is a mesmerising town surrounded by natural beauty, calm, and spirituality. There is a Buddhist monastery here that is the largest in India. From Tezpur Railway Station in Assam, take two buses to Tawang. Approximately Rs200 will be charged for each ride. This hilly paradise would cost about Rs3000 for a three-night, four-day budget trip. Also, Read: 5 Best Places to Travel with a Low Budget
Eegalapenta, Telengana 
Nallamala Hills nestle this peaceful village, around 190 kilometers from Hyderabad. There are many attractions at Eegalapenta, including the majestic hills, the turquoise-hued Krishna river, and the Nallamalla forest. Summertime brings lush greenery and a charming atmosphere to the hamlet. Taking the Eegalapenta route from Hyderabad to Srisalam costs about 6000 per person for two nights and three days.
Ooty , Tamilnadu
You can't go wrong with Ooty, which has some of the most beautiful mountains in India. There are stunning snow peaks and breathtaking views in Ooty. A picturesque lake, crumbling cliffs, and splendid sunsets will captivate your attention, as will its beauty and personality. There are a number of sights and activities you should enjoy during your visit, including Pykara Lake, Doddabetta Peak, Ooty Coffee House, St Stephen's Church, and the Tea Museum.
The city offers a variety of adventure sports and tourist attractions that are affordable for young and senior budget visitors. Public transportation is inexpensive, and you can rent a bike or a car for a small fee; having a vehicle is the best way to explore the city. The 60 various nature areas offer natural hikes, horseback riding, rafting, boat tours, sailing, rowing, and cycling, among other activities. In comparison with other cities, Ooty has fairly affordable lodging. There are usually less than 3000 rupees for return flights from most Indian hubs. Ooty makes a great combination with other Indian wines.
Goa
A brief introduction to Goa is unnecessary. Party hideaways like this are perfect for unwinding and enjoying yourself. Additionally, Goa is one of the best budget-friendly places in India without spending a lot of money. A popular destination for young people and couples, it offers some of the world's best nightclubs. There's no better beach vacation than this one. There is an amazing nightlife and music scene in Goa's clubs and pubs. Visit historic towns or relax on the beautiful beaches when not partying. Enjoy the breathtaking beaches after a wild night of partying. Also, Read: Best Honeymoon Places in Goa: Honeymoon Travel Guide