Travel
Best Honeymoon Places in Goa: Honeymoon Travel Guide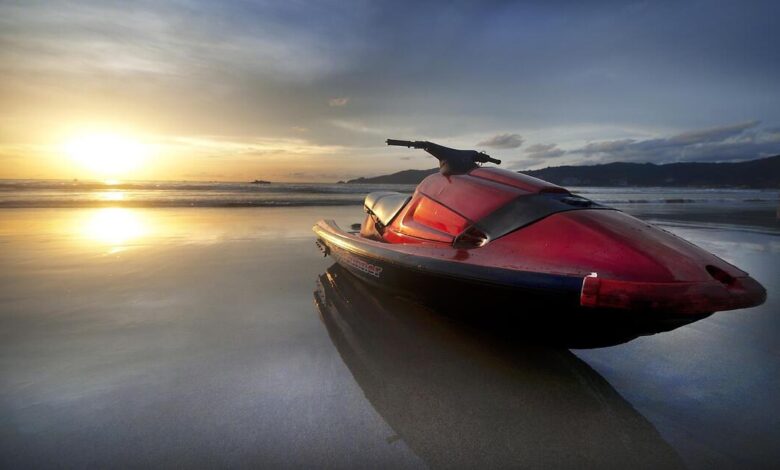 Goa is a renowned tourist destination in India and it is also one of the best honeymoon places in India. It is blessed with natural beauty and its beaches, temples, churches and other places make it a perfect romantic getaway. In this article, we will explore some of the best places to visit in Goa for your honeymoon.
Goa: The best Place for a Honeymoon
Goa is a popular destination for honeymoons and there are many reasons why. The beautiful beaches, the stunning scenery, the amazing food and the relaxed atmosphere all make it the perfect place to spend your first few days as a married couple. Plus, there are plenty of activities to keep you busy if you want to get out and about. Here are our top tips for making the most of your honeymoon in Goa.
Choose your accommodation carefully. There are lots of great places to stay in Goa but if you want a truly romantic experience, then pick a hotel or resort that has its own private beach. That way you can spend lazy days lounging on the sand together without having to share with other sunbathers.

Get out and explore. Yes, it's great to spend time relaxing on the beach but Goa has so much more to offer. Take a trip inland and explore the beautiful backwaters or go for a hike through one of the many nature reserves. You can even take a boat ride out to see the dolphins if you're feeling active.
How to Get There
Assuming you're starting from scratch, the best way to get to Goa is by flying into Dabolim Airport (GOI), which is located about 29 kilometers from the state's capital, Panaji. Once you've arrived and picked up your luggage, you'll need to take a taxi or bus to your final destination. The journey should take around 45 minutes to an hour, depending on traffic conditions.
If you're already in India, there are a few different ways you can travel to Goa. You can take a direct flight from most major cities, or you can take a train or bus from neighboring states such as Maharashtra or Karnataka. The journey by train or bus will take longer (around 8-10 hours), but it's usually cheaper than flying. Also, Read: Top 10 Tourist Attractions and Places to Visit in Munnar
What to Do in Goa
Goa is a beautiful place for a honeymoon. With its sandy beaches, clear blue waters and lush greenery, it's no wonder that Goa is one of the most popular honeymoon destinations in India. There are plenty of things to do in Goa, whether you're looking for relaxation or adventure. Here are some ideas for things to do on your honeymoon in Goa:
Spend a day at the beach. Goa's beaches are some of the best in India. With their soft sand and clear waters, they're perfect for a romantic day spent relaxing and swimming.

Visit a spice plantation. Goa is known for its spices, and visiting a spice plantation is a great way to learn about them. You can also buy some spices to take home with you as a souvenir.

Take a boat ride. There are plenty of boat tours available in Goa, ranging from sunset cruises to dolphin-watching trips. A boat ride is a great way to see the sights of Goa from the water.

Visit an elephant sanctuary. Many sanctuaries in Goa offer elephant rides and other activities such as bathing and feeding the elephants.
Top Attractions in Goa
Goa is a popular destination for honeymooners from all over the world. The state has something for everyone, from stunning beaches and lush greenery, to historic churches and vibrant nightlife. In this blog article, we'll explore some of the top attractions in Goa that honeymooners will love.
Calanguate beach : One of the most popular beaches in Goa is Calangute Beach. This beach is known for its beautiful golden sand and clear blue waters. It's the perfect place to relax and soak up the sun with your significant other. There are also plenty of beach bars and restaurants where you can enjoy a refreshing cocktail or delicious meal.
Anjuna beach :If you're looking for something a little more active, Anjuna Beach is perfect for you. This beach is popular with surfers and there are plenty of activities on offer, such as parasailing and kayaking. You can also find some great shops here, selling everything from beachwear to souvenirs.
OLDGOA :For those who want to explore Goa's history and culture, Old Goa is a must-visit. This area is home to some of the state's most famous landmarks, such as the Basilica of Bom Jesus and the Church of St Francis of Assisi. Old Goa is also a great place to try some traditional Goan cuisine. If you're looking for an unforgettable experience, don't miss out on a ride on the Goa Gondola. This cable car takes you up to the top of a hill, where you can enjoy stunning views of the city and the surrounding area. Also, Read: Top 10 Best Island to Visit
Honeymoon Travel Tips
Goa is a renowned honeymoon destination in India, and for good reason. With its stunning beaches, enchanting atmosphere and plethora of romantic activities, Goa has everything you need for a perfect honeymoon. Here are our top tips for making the most of your Goa honeymoon.
Choose the right time to visit

: October to March is the best time to visit Goa if you want to avoid the crowds and enjoy some peace and quiet with your partner. However, keep in mind that this is also the peak season, so prices will be higher.

Stay in a romantic hotel

: There are plenty of romantic hotels in Goa, so do your research and choose one that suits your needs and budget. If you want to really splurge, consider staying in a luxury villa with its own private pool.

Enjoy the beaches

: Goa's beaches are some of the best in India, so make sure to spend some time relaxing on the sand and swimming in the ocean. Don't miss out on a sunset beach walk – it's truly magical.
There you have it, our guide to the best honeymoon places in Goa. We hope that this has helped you narrow down your search for the perfect place to spend your honeymoon. Remember, there is no right or wrong answer when it comes to choosing a destination, it all depends on what you and your partner are looking for. So take your time, do your research and we are sure that you will find the perfect place for you both to enjoy.