Travel
How To Go On Vacation With Kids: Tips And Tricks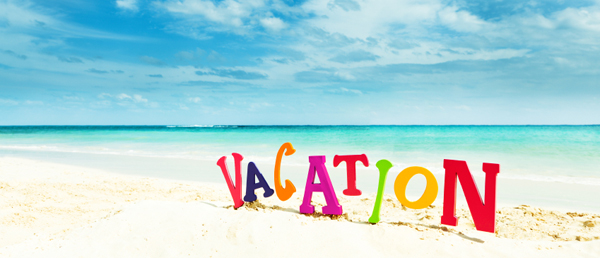 Introduction
For children of all ages, travel can be enlightening and eye-opening: they can try new foods, experience new sights, and spend quality time with their families. You may encounter unpredictable schedules, long packing lists, and cranky children when traveling with children. However, here are some tips for making it easier for you. Ultimately, you and your children should enjoy every minute of seeing the world and create a lifetime of memories while on your adventure. Isn't that what traveling is all about?
Top tips for relaxing while making plans with kids.
In today's world, a vacation with kids can feel anything but relaxing. Here are the steps we've taken to ensure that your time off actually feels like a break from the grind rather than just an extension of the crazy with the added bonus of whining.
1. Include travel breaks in your schedule.
We expect a break at some point when we travel by car for more than a few hours to stretch our legs and get some energy out. Once while traveling we assumed our baby would be waking up around half way home, we built a stop at an amazing water play area just before we left. Despite his excitement, we had a good time, ate lunch, and went on our way. In addition to being tuckered out, he also slept the whole way home.
2. Pick the right travel time.
Plan your trip around your kids' sleep or rest times according to their ages. The best thing you can do for your family is to know what they can handle, whether it's the early morning flight, taking the train instead of driving, or taking the train. It is important to plan the travel component of your trip around your family's natural rhythms. Generally, shorter trips are left during nap time, and longer trips are left at bedtime.
3. Rent a home or a suite instead of staying in a hotel room.
If you rent a place with a pool or hot tub, you will be able to cook delicious meals in the kitchen or take a dip with your partner while watching the monitor. Having your daughter or son sleep in their own bed means you'll be able to recreate their sleeping arrangements from home, and you'll be able to welcome guests while you can rest easy. Additionally, you are not trapped in a hotel room when the kids are asleep whispering to each other!
4. Make the kids wake up early on alternate days.
Each day, my husband and I alternate getting up and out with the kids while the other one sleeps in. No one is sleeping until noon or anything, but a good night's sleep until 9:30am in a hotel room helps you feel rested and ready for your day with the kids rather than being drained and bleary-eyed. Feed your child, hand him over, and go back to sleep! If you're breastfeeding, just do it!
You know the rhythms of your family the best. Make your schedule around naps if the kids can handle a late bedtime, but can handle a late bedtime. When you limit screen time at home, but want to enjoy a family movie night on vacation, or have your kids watch cartoons for an hour in the morning so you and your spouse can both sleep in. In the event they cannot have sweets after dinner, but want to have an ice cream, go for it! You don't have to keep everything exactly the same as at home while on vacation, so bend the rules when you can, so it's easier and more relaxed for all. It's like being on vacation, you're not in your daily routine! 
5. Keep in mind that location is the key.
Whether you're at the beach or a pool, enjoy a day of splashing and laughing with your kids if they love swimming. Explore a new campsite with your family if you enjoy camping and hiking. Make sure it's something you enjoy as well. There will be less whining and frustration when everyone is happy, so more time can be devoted to making memories and enjoying the company of others.
6. Go on vacation with friends or family.
Be it choosing the right vacation spot or buying the best kids accessories or even finding the best toys to buy for kids, having your friends or family with you can be of great help. Simple tasks like picking dress to buy for kids might feel daunting with kids around but support from friends and family can make a big difference. Plus, it's more enjoyable.
7. Plan one full day away from work and school before returning.
Although it can be difficult and it cannot always be done, it is great to have a day built in for unpacking, laundry, and getting people organized before real life begins.
8. Change your point of view.
The vacation won't be the same as pre-kids. We shouldn't try to recreate European vacations where we drank wine all night or tropical escapes where we sipped margaritas and read books for 5 days. Still, every participant can have a wonderful time, even if it's incredibly fun. 
Conclusion
You will see that this sort of vacation lends itself to family time away from work and home obligations if you reframe your perspective. Sleep, seeing sights, and eating delicious food aren't the only attractions. The more time spent together, the more enjoyable it will be.
Read Next : https://brainyline.com/7-tips-on-how-to-be-a-successful-parent/