Travel
How To Make A Weekend Travel Plan: Top Tips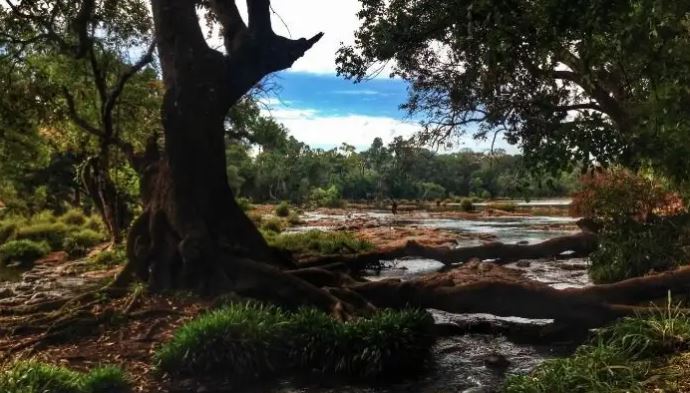 Introduction
What is your favorite thing to do on a weekend getaway? Would you like to spend a weekend outdoors doing something fun? Do you like to lounge around or just relax? You must ensure that you have your basics in order before embarking on your weekend getaway, whatever your approach might be. Plan your weekend outdoor trip in such a way that you won't have to worry about anything! 
We have put together some of the best tips to help you make the best weekend travel plan. Be it a boot camp or a trekking trip, following these tips will allow you to make the most of your trip. Let's get started!
Plan and schedule your weekend trip
To plan for a weekend getaway, you must choose the dates for the trip first. If you plan to take a weekend outdoor trip, you should determine when and whether you intend to extend the trip. The trip will have to be planned accordingly if you speculate that it might be extended. You may also consider sticking to the time you allocated for yourself if you think you will be able to do so. If you are planning for a hiking trip, follow some hiking tips like what to carry and what not to do before scheduling anything further. Whichever the type of your weekend trip be, just be sure the trip will last the entire time you planned.
Plan your trip according to your budget
If you don't plan to indulge in a wellness retreat, weekend getaways do not typically add up to a lot of money. If you're going on a weekend getaway, your budget is usually set at a minimum rate. Although you do specify your budget, you should also keep a list of miscellaneous expenses handy. It is not uncommon to incur additional expenses during the travel. Therefore, it's always a good idea to have a proper fixed budget, as well as some extra funds in case you have to go over the price limit you set. In addition to figuring out your budget, you may want to check out good deals online to further reduce your expenses during your weekend trip.
Based on your budget and schedule, choose a location
After you determine your schedule and budget, you will need to decide which location is right for you. Rather than dreaming about some exotic location, you should take into account the amount of time you have at hand and your ability to spend enough money on an enjoyable trip. Having to work from home has sapped your energy and you are planning a weekend getaway to bring that energy back. This does not mean you should spend the weekend focusing on money and dates, right? Therefore, knowing your limitations will make it easier to pick vacation destinations.
Prepare your itinerary
There's something important that requires you to be both rigid and flexible at the same moment. How do you plan to accomplish your goal? What motivates you to plan a weekend getaway? What's the purpose? Is it a staycation, adventure, relaxation, or leisure trip? To chart out an effective plan of action, you need to answer these questions and go through trekking tips and hiking tips if your plan includes those. When you decide what you want to accomplish during your weekend trip, you can formulate a more detailed itinerary. Your itinerary can include lots of or very few activities. In either case, you will need to be flexible if the itinerary needs to be altered.
Make reservations in advance
Accommodations must be booked in advance or are you allowed to wing it? We live in the COVID era today, so it is recommended that you book your weekend getaway trip in advance and ensure that you do not have such concerns interfere with your trip. The second piece of advice is to conduct a thorough investigation of the place you intend to stay at and make sure they follow all the health and safety precautions outlined by WHO. While you may have a weekend getaway planned out, it would be best to stay safe and avoid adding to your already stressful situation. Furthermore, if you book in advance, great discounts and deals will be available to you!
Pack wisely
Make sure you pack light. After all, this is what millennials carry when they go on vacation. It is important to stay away from any massive chores that would stress you out when planning a weekend getaway. You can do this by making sure you don't have too much luggage to carry on weekend outdoor trips. If you pack lightly, it would be easy on you and also convenient since it is just a weekend, not a month-long trip. While you're planning out a weekend getaway, you might want to purchase a bag or some light ensembles. Try out some new clothes, experience a new place, and get a fresh perspective!
Conclusion
Once you are done with all the above-mentioned tips, do some research. The Web can be used to find out more about where you want to go after you know where to go. Learn which are the best modes of transportation, read blog posts and articles that provide detailed information about the destination, and discover which are the best hotels and restaurants. Once you have completed all that, make all of the appropriate online bookings using your bandwidth. Online bookings have made travel a lot easier for travelers since they no longer need to carry bulky printouts. You can travel far if you plan smartly! We are glad to help.
Read Next : https://brainyline.com/how-to-go-on-vacation-with-kids-tips-and-tricks/