Beauty
Pedicure at Home in Simple and Effective Ways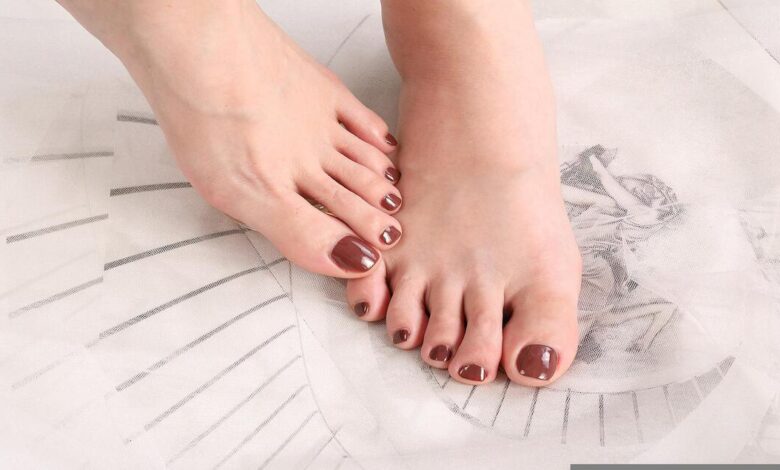 Make your own pedicure at home to pamper your feet. Our feet become tough as a result of constant walking, weather conditions, and poor skincare. You can give yourself a professional pedicure at home with common household items. Nail clippers, cotton pads, nail polish remover, cuticle cream, a nail file, a loofah, a nice foot scrub, and moisturizer are all you need. Gather your supplies and follow our step-by-step instructions to pamper yourself at home:
Trim and Shape your Nails
You must first trim and shape your nails. With the nail polish remover, remove your old nail polish and cut your nails neatly. Make sure to cut straight across and not too close to the corners, as this might result in painful ingrown nails. Give them the required shape with a nail file. Also, Read: Tips on How to Take Care of your Nails
Give a Nice Foot Bath 
Give your feet a good soak. Fill a basin or tub with warm water to cover your ankles and add some bath salts. Add some essential oils if you like. Add a few smooth pebbles to the water as well. As you place your feet on them, they will deliver a soothing massage. Immerse your feet in warm water for 15 to 20 minutes, and then relax. Using a towel, dry them.
Exfoliating 
Exfoliating is the next stage. After the foot wash, dry your feet and apply cuticle lotion to the base of each toe nail. Set it aside to dry. Meanwhile, use a foot scrub to exfoliate all dry and dead skin cells. Be firm but gentle when scraping. Wipe away the cuticle cream and gently push the cuticles back with a cuticle pusher. Also, Read: How to Take Care of Dry Skin
Give a Nice Massage 
After you've finished scrubbing, wash and moisturize your feet. Moisturizers soften, moisturize, and protect the skin from cracking. Massage liberally on your feet. Regular foot massages also serve to stimulate nerve endings, increase blood circulation, and nourish the skin and foot muscles!
Paint your Nails
Your nails are now ready to be adorned. Choose a color for them and paint them. Always start with a base coat. Allow it to dry before applying a coat of nail paint. Allow it to dry completely before applying the next coat. This will prolong the life of your nail polish. An anklet or toe ring can also be a lovely addition to your feet! You don't want to skip this step unless you want your pedicure to chip the next day. To seal in the nail paint, apply a top coat. You'll get a super-shiny, long-lasting finish.