Travel
Unique Places to Visit in India: An Ultimate Travel Guide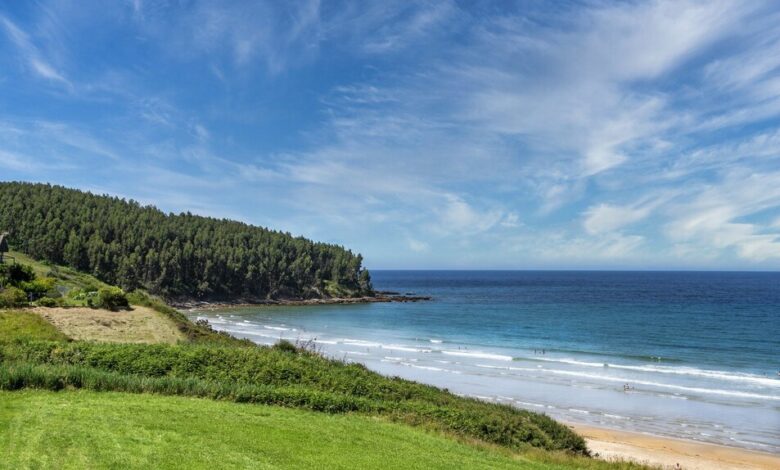 The country of India is full of surprises! Even though tourism on the subcontinent is increasing rapidly, there are many hidden gems that are only known to true travelers. For those who are interested in nature, history, culture, and almost anything else, India has a lot to offer. Despite these factors, there are many incredible places in the country that are rare, and unique places to visit in india. We have combined a list of our favorite and most unique places to visit in India that will quench your thirst for adventure. Here are some of our favorites if you wish to discover the hidden gems of India.
Most Scenic Unique Places to Visit in India
India is a land of diversity and scenic beauty to its fullest. Throughout the 28 states, there are a lot of unique places to visit in India that you might have never heard of. Continue reading to know about some of the most unique places to visit in India.
Jawai in Rajasthan
Among the best places for leopard spotting in India, it is home to the Jawai Leopard. Luxury tents guarantee an unforgettable vacation, where you will find all the amenities you need to make your stay not only memorable, but adventurous as well. There are many migratory birds around the place, besides leopards. Jawai is one of the top places to visit in Rajasthan.
Gurez Valley in Kashmir
There are some elements of Gurez Valley that make it a great spot for a relaxing vacation, including surreal backdrops, scenic landscapes, and the sound of gushing rivers. Seeing fields and shepherds on a regular basis seems like something out of a movie. Of all the unique places to visit in India, its strategic location below the 'Line of Control' makes it one of the safest lands in India, which is still accessible as it is patrolled continuously and vigilance remains constant. Also, Read: 10 Best Travel Bloggers in India who Inspires Many
Chopta in Uttarakhand
In 2022, explore this offbeat yet beautiful destination. The area is home to lush green meadows, pine forests, and colorful birds that fly around. If you are a nature lover, you won't find a better vacation destination than this sleepy town with its mystical meadows. At an elevation of 8790 ft above sea level, this hidden gem resides in the lap of the Himalayas, where you can enjoy the spellbinding beauty of the Himalayas and thick forest trails.
Kasauli in Himachal Pradesh
The small colonial town of Kasauli lies 1,900 meters above sea level. Tourism, commerce, and population are scarce in this town. Nevertheless, that is precisely what makes it so beautiful and appealing – the unspoiled air, the serene and peaceful vibe, and the abundance of nature are what draw travelers. Kasauli is one of the most unique places to visit in Himachal Pradesh. The Baptist Church, Christ Church, Kasauli Brewery, Monkey Point, Nahri temple, and Kasauli Club are some of the places you can visit.
Lepakshi in Andhra Pradesh
The town is dedicated to Lord Veerabhadra and is located in Andhra Pradesh. Lepakshi was named after the bird Jatayu, with whom Lord Rama commanded to rise after he fell wounded here during the Ramayana, while trying to rescue Goddess Sita. The main Lepakshi Temple is definitely a must-see, because you can see the hanging pillar that is barely touching the ground yet still standing, as it hangs from the pillar. Also, Read: Top Travel Tips To Enjoy The Journey
Sudha Cars Museum in Hyderabad
Probably one of the world's most unique places, the Sudha Cars Museum is one of the most unique places to visit in Hyderabad. "Crazy cars" that mimic everyday objects are displayed at this private museum. The cars were handmade by Kanyaboyina Sudhakar as a hobby during his school days, and the museum was opened in 2010 by him.
Kakolem Beach in Goa
Kakolem Beach, located 7 km from Cabo De Rama resort, can be one of your next dream destinations if you are looking for the best hidden gems in Goa. It is one of Goa's most scenic beaches, and it offers an amazing view of the ocean. You can enjoy the charm of a deserted beach in South Goa with this must view place to visit in Goa.
Bannerghatta National Park in Bangalore
Bangalore may be home to many beasts of the IT industry, but its surroundings are inhabited by the real creatures of the wild. At Bannerghatta National Park, located on the outskirts of the city, you will have the opportunity to see the fascinating wildlife of the region up close. Among the animals you can see here are elephants, leopards, sambars, wild boars, and sloth bears, which makes this one of the ideal places to visit in Bangalore if you are a wildlife lover.
Nelliyampathy in Kerala
If you're looking for a place to visit in Kerala that's unexplored, Nelliyampathy would be an excellent choice. This hidden hill station with its orange farms, agriculture, and tea gardens is nearly 58 km from Palakkad. These hills, with their varying elevations, are truly a sight to behold. Heights vary between 467 meters and 1572 meters. In addition to its aesthetically pleasing landscape, this hilltop station also offers a variety of thrilling activities. If you are looking for unique places to visit in Kerala, Nelliyampathy will be a great choice.
Places should meet the first four travel criteria of landscape, aesthetic value, serenity, and holistic seashores in order to become perfect tourist destinations. Do you agree? It has become quite common in recent years. The latest trend is uniqueness. We must now appreciate uniqueness by giving space to exploration, discovery, and adventure. We all look for something special wherever we go, right? Hope our collection of the most unique places to visit in India helps you find some of the hidden gems of the country.