Travel
10 Best Travel Bloggers in India who Inspires Many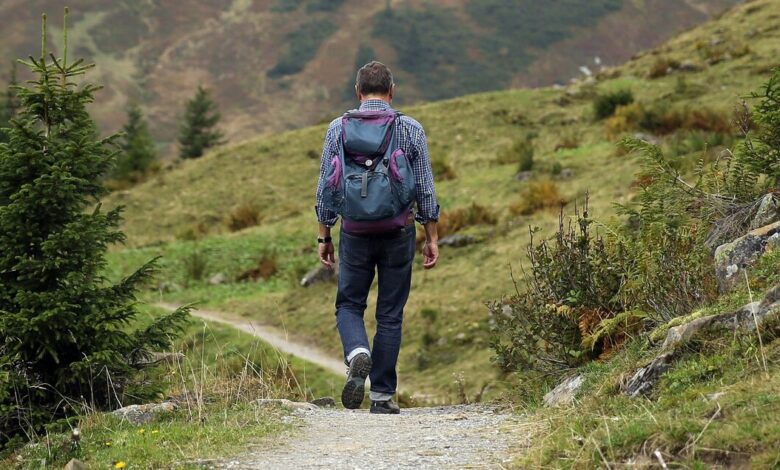 The allure of travel cannot be denied. Some people adopt travelling as a way of life and make money from it by exploring new destinations, discovering new cultures, and enjoying life on the road. We are indeed talking about the best travel bloggers in India, who have chosen to take a less beaten path in their careers. In addition to chronicling their journeys, these authors inspire others to explore the world and its wonders. These best travel bloggers in India will compel you big time to get out of your comfort zone by offering everything from travel hacks and tips to hotel reviews and destination guides. Here's a list of India's best travel bloggers whose blogs are generating a lot of interest among travellers.
Best Travel Bloggers in India  to Follow in this 2022 Year
Karthik Reddy
Karthik Reddy realised he was ready to leave his comfort zone and hit the road in 2012, after completing his MBA. His passion quickly led to the formation of his travel blog, Romancing The Planet, where he offers travel stories and advice, as well as his favourite images. This is a blogger that enjoys trying new foods, learning about different cultures, and meeting new people. Check out his blog — it's like having a (new) best friend assisting you in gaining the confidence to explore new pastures.
Dheeraj Sharma
His blog is called 'Devil on Wheels,' which reflects his passion to travel to new places and share his experiences through his blog. Dheeraj is a software expert by trade, but his true passion is exploring new areas by car. He has a specific fondness for the Himalayas, and his blog posts reflect his undying devotion to this region. In reality, his travel articles contain information on various off-the-beaten-path sites in the Himalayan region. If you want to visit the Himalayas or the Leh-Ladakh region, Dheeraj's blog is a must-read.
Sankara
When Sankara is on the road, he is at his happiest. Among India's most popular bloggers, he considers travel to be not only his passion but also his life and work. He became a full-time best travel blogger in india after leaving his 8-year corporate job. His adventures have taken him to all corners of the globe, and he has visited every continent! Some of his blog pieces have also appeared in the Deccan Chronicle and National Geographic Traveller India magazines. You may rely on this blog for information about wildlife travel, budget excursions, backpacking, and surviving as a vegetarian while on tour.
Prasad NP
Some travel blogs focus on destinations, while others focus on travels. Prasad NP's blog discusses not just the destinations and journeys, but also what he discovers in these areas. Unlike other travel bloggers, he takes his family on his excursions. So, if you're looking for extensive information about places to visit with your family, don't overlook this blog. His postings are mostly concerned with studying the human aspect of the areas he travels. The site also contains reviews of hotels and resorts.
Umang Trivedi
Umang Trivedi is drawn to unusual and distant locales all over the world. This adventurer and lover of pristine environment is also a successful writer who enjoys sharing unique travel stories and information on his popular site, 'Travelmax.' Aside from his ambition to discover lesser-known locations on the plains, he also enjoys mountain exploration. Umang has conquered high-altitude areas such as Stok Kangri and Rupin Pass. If you are a tourist who is eager to discover new places, Umang's blog will provide you with useful information and recommendations. Also, Read: How To Make A Weekend Travel Plan
Top Female Travel Bloggers in India
Today's women are undeniably daring and adept at shattering all age-old prejudices. They have proven their value on the cricket field, boxing ring, and film set! This blog will expose you to some exceptional top exceptional Indian female travel bloggers in india who are transforming tourism and setting huge goals for us.
Here are some of the top female travel bloggers in India who are doing great work in the travel industry
Shivya Nath
Meet an adventurer on a mission to encourage other young ladies to travel alone and be self-sufficient. Shivya Nath does this through her award-winning blog, The Shooting Star Sharing her knowledge and ideas on how to travel as a native earned her the title of Best Travel Blogger at the Indian Blogger Awards, and she continues to pique people's interest in off-the-beaten-path destinations. It's always motivating to hear about someone who left the corporate world to work as a full-time traveller — and Nath's tale is really intriguing.
Anuradha Goyal's
Anuradha Goyal has been blogging since 2004, and she loves to write about her two greatest loves: travel and books. Her book reviews can be found at AnuReviews, and her travel adventures can be found at Inditales, her second site. This daring tourist provides a wealth of practical knowledge about navigating around India, for example, giving light to walking tours in some of the major cities.
Mridula Dwivedi
Given her love of blogging and travel, it was only a matter of time until Mridula became a travel blogger, and she has been quite successful. She began blogging about her travels in 2005, and her blog was named Best Travel Indi Blog at the India Weblog Awards in 2007. As she believes in responsible travel, you can find recommendations regarding adventurous excursions, hotel reviews, and travel insurance in her writings. Her blog has also won praise from the Guardian and the BBC. It's no surprise that she has a long line of fans who eagerly await her new posts. Also, Read: How to Go on Vacation with Kids
Parnashree Devi
Parnashree Devi is an Assamese native who launched a blog to share her travel adventures with the rest of the globe. It is extremely popular in the Indian travel blogging arena due to her writing style and dynamic presentation style. Parnashree has travelled extensively over the country, and her blog contains thorough reports of her travels. She was a part of the MTV road trip episode Nano Drive with MTV, in which she travelled to 21 different locations across five states in 21 days. Her passion is to go to remote areas of the country and beyond, where she interacts with the locals, learns about their way of life, and enjoys the local food before sharing her findings.
Neelima Vallangi
Neelima Vallangi, an incurable travel addict, is an unconventional travel enthusiast who enjoys romanticising the mountains on her journeys. Most of the time, you'll find her exploring a lesser-known region in India. At the same time, she is a fantastic writer who can put her travel experiences into words. She recently left her job as a programmer to pursue her dream of travelling. If you enjoy taking the road less travelled, you will find her essays to be both motivating and informative.
Conclusion
These best travel bloggers in India have built a name for themselves, whether through travel stories or photography. Their blogs have motivated us to tour the world, and they have set a good example for everyone to follow. Nothing, they believe, can stop you from seeking adventures and travelling the world.