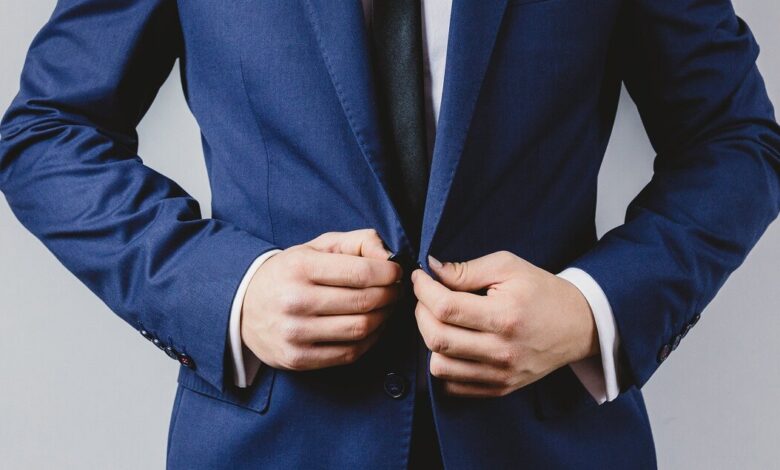 If you are considering beginning a firm in 2022, you must consider the new normal. As a result of the COVID-19 epidemic, people are buying and using goods and services differently. You may have thought opening a retail shop or a restaurant was a smart move in the past, but you may want to rethink your decision until you see how the coming year plays out. Take a look at businesses that are helping people live their lives in the present instead of more traditional ones. You'll need to develop a solid business plan anyway, but many of the ideas on this list merely require a credit card processing partner to accept payments in order to get started. This collection of company ideas comprises 21 excellent business types that will help you succeed in 2022 and beyond. If you identify an area that interests you, go over the processes for starting your own business.
1) Freelance Writing Company
Freelance writing is unquestionably one of the simplest online companies to launch in 2022. Computers and internet access are all you need. Contrary to popular belief, you need not need a degree in journalism, literature, or English to begin. You don't even have to be a native English speaker to start a freelance writing career. If you have skill or experience in a specific industry, such as crypto trading, you can turn it into a company by writing about it. If you don't have any experience, you can start by looking for re-writing tasks on services like Fiverr and Upwork.
2) Children's Daycare
Are you good with children? Why not create a daycare business to assist busy parents?
Having a daycare centre can be a rewarding and fulfilling experience. Additionally, you won't need a large initial investment to get started. This can even be done at home. Make sure you check whether you need a permit before you start a daycare.
3) Blogging
Is it still possible to make money blogging today? The answer is yes, in a nutshell. To be successful with blogging, you must first choose a niche with limited competition and then target it aggressively. Patience and diligence will surely be beneficial. For college students, stay-at-home moms, and others, blogging is an excellent business opportunity.
4) Service for Virtual Assistants
Many small business owners and solopreneurs require assistance to keep their businesses running and are willing to pay for it. Why not capitalise on this potential by providing virtual assistant services to these time-crunched business owners? You can assist them in scheduling appointments, sending and responding to emails, calling clients, answering customer questions, and much more. The best part is that you can do all of this without actually being present.
Crowdsourcing services such as Upwork, Remote. co and Indeed can assist you in locating clients.
5) Service for Social Media Management
In this digital age, having a great online presence is critical to surviving and remaining relevant in business – it's no surprise that many organisations are scrambling to establish themselves on social media. You can also generate money by assisting busy entrepreneurs with their social media accounts.
6) Online Courses for Sale
Is there a skill you can teach others without having to think too much about it? Why not create and sell online courses to make money from them? It is possible to teach almost anything: DIY techniques, languages, how to fix broken things, gardening, etc. You don't need pricey filmmaking equipment to get started; your smartphone will suffice. Udemy and Skillshare are excellent places to begin.
7) Tutoring at Home
Among the unique small business, ideas to pursue in 2022 is home teaching. This type of business is both possible online and offline. The possibilities are almost endless: math, economics, piano, swimming, etc. People who are looking for your skills can find you through platforms such as Tutor.
8) Editor of Video
Google has over one billion search results, but YouTube has about two billion results? This is obvious evidence that video usage is on the rise. As a result, if you are skilled at video editing, there are many people who will require your services.
9) Shopper on Your Own
Turn your shopping addiction into a profitable company by assisting individuals who don't have the time to shop for themselves. The best part is that you don't need much to get started – just a love of shopping would suffice. To begin, reach out to as many people as possible and inform them that you can assist them with their purchasing needs. You can then begin to scale up by creating a website to promote your firm. Also, Read: Top 10 Ways on How to Motivate Employees
10) Crafts did by Hand
Consider selling your homemade products on sites like Etsy if you are adept at making mittens, beaded bags, shawls, or any other valuable craft. Many women have developed successful businesses on Etsy, and you can, too. Some people are born with a natural talent for making audio material. Encourage your teen to create a podcast if you've discovered this talent in them. And they don't need to invest in pricey equipment to get started; their smartphone suffices.
Conclusion
Starting a business has various advantages. You control your schedule, have the opportunity to accomplish what you genuinely enjoy, and, most importantly, boost your earning capability. Fortunately for you, these enterprises are simple to establish, do not necessitate a large initial financial commitment, and require minimal technical expertise. Let's get this party started!