Psychology
Top 10 Ways on How to Motivate Employees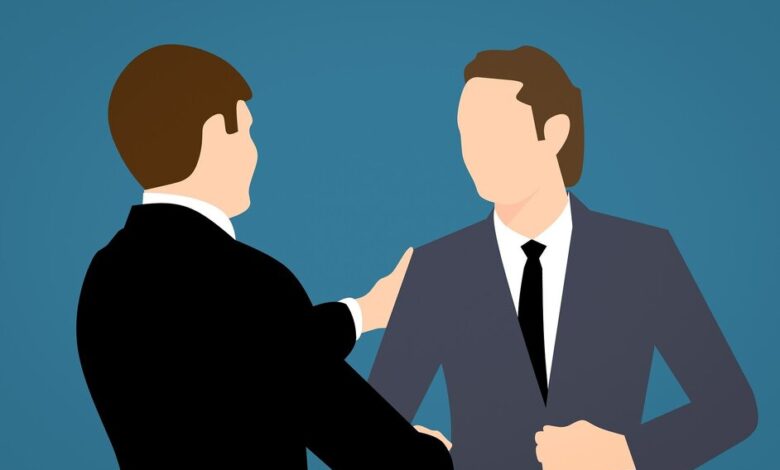 You have hired some great people, right? The next step is to keep them. The study found that money and benefits aren't the top motivating factors, despite their importance. Let us look at some statistics to understand why motivate employees is important. Rather, peer motivation (20%) and feeling appreciated and acknowledged (13%) were some of the most important factors.
Now that you have hired some great employees, you want to ensure that they stick around long-term. As a result, motivated employees perform 20% better and leave 87% less often.
In addition to money and benefits, other factors also influence motivation. Study after study has found that good work-life balance (21%) is motivating for employees, as is peer motivation (20%) and a supportive boss (15%). In this blog, we are going to be discussing different ways on how to motivate employees. Let's get started!
How to Motivate Employees During the Times of Pandemic?
In addition to social distancing, COVID-19 also makes health and safety provisions more advanced. Despite the pandemic, we've also learned some important lessons about motivating your employees, such as:
Prioritizing safety is essential
The power of empathy cannot be understated
The key to success is communication
Now let's look at how these tips on how to motivate employees can be applied to your business.
How to Motivate your Employees: Top 10 Ways
1.
Create a Pleasant Work Environment
People don't want to spend hours in a dingy, boring environment. Workplaces that are well-lit, aesthetically pleasing, functional, and fun are more enjoyable to work in. Make sure the equipment is up-to-date and that things are well maintained. This means ditching your outdated back office computer and switching to a fast, flexible and free point-of-sale system.
2.
Manage with Respect, Honesty, and Support.
It may seem obvious, but bad management is a major reason why employees flee. Here, communication and respect are the foundations. Honesty, respect, and support are also important. However, there is more that you can do to become a fantastic leader and mentor.
If you haven't read any books on managing, it would be a good idea to do some reading on the topic – management is like any other skill that requires knowledge and practice. It is important to understand how to motivate employees as a manager. Short and sweet: your employees will be more loyal to you if you're a good employer
3. Offer Rewards to Employees
You can keep customers if you give them a good reason to do so. You should consider starting an incentive program if you want to motivate your employees. Some incentives you might consider are:
The bonus for the quarter.
Healthcare provided privately.
Offering additional credentials in exchange for a fee.
Your company should share profits with you.
It will encourage people to do a good job, and to stay on the job until the project is completed if they know they'll be rewarded for it. Also, Read: 6 Things to Avoid After Losing a Job
4. Encourage them to Grow
Giving your employees the opportunity to grow within your organization is a huge motivator if your business is growing rapidly. The carrot of more money is certainly appealing, but there's also the psychological attraction of feeling like their work is trusted and respected.
Consider which of your employees would be a good fit for a management position at a second location if you're opening one. Consider allowing the person who is already managing inventory well to handle vendor relations completely. Your best employees will see this as more than a side job when you provide them with growth opportunities.
5. Provide Positive Feedback
You should be happy with your work if you're feeling fulfilled. Fulfillment is a major factor in job satisfaction. Getting satisfaction from your work can come from a variety of sources — from making a perfect cup of coffee to giving someone a great haircut. Make sure your employees know how much your customers appreciate these things.
6. Transparency is Key
Employees are more likely to invest when they know how the business is doing. Don't forget to share this data with them on a regular basis. In addition to making your employees feel important, having access to all this data helps you identify areas where you can improve.
7. Offer Flexible Scheduling Options
We all work in a different way thanks to technology. It has become more prevalent to work from home in the past year. Nearly 4 million UK employees will enjoy flexible working hours by 2021, so if you want to remain competitive, your business needs to cater to this trend. You should provide a variety of scheduling options to attract top talent, whether you offer work-from-home or flexi time.
8. Provide Food at Work
What role does food play in employee retention? Perhaps. Hunger impedes productivity. Your employees' energy and mood can be boosted with a midday snack or late afternoon snack, allowing them to be more productive during the day. Research indicates that employees' happiness can increase by 11% when given free food in the office.
9. Recognize their Accomplishments
Many people just want to be recognized for a job well done. Do not hesitate to praise an employee who has generously contributed to a project or assisted a colleague. People will feel compelled to keep working hard if they feel that their efforts are appreciated, not just the act of recognition.
10. Identify their Needs
Sit down with your team and learn what they value instead of imagining how to motivate them. It might be in your company's best interest to do the unexpected for your employees.
Conclusion
When times are tough, like they are now, businesses expect their managers to block time out of their day to interact with employees, and allocate resources for management training and development, which often gets overlooked.
Leadership is actually at its most fragile and needs the most support at these times, In the best organizations, leaders invest considerably in their personal development. During challenging economic times, companies play a critical role in providing managers with the training and tools they need to develop their soft skills.