Travel
Top 10 Kerala Tourist Destinations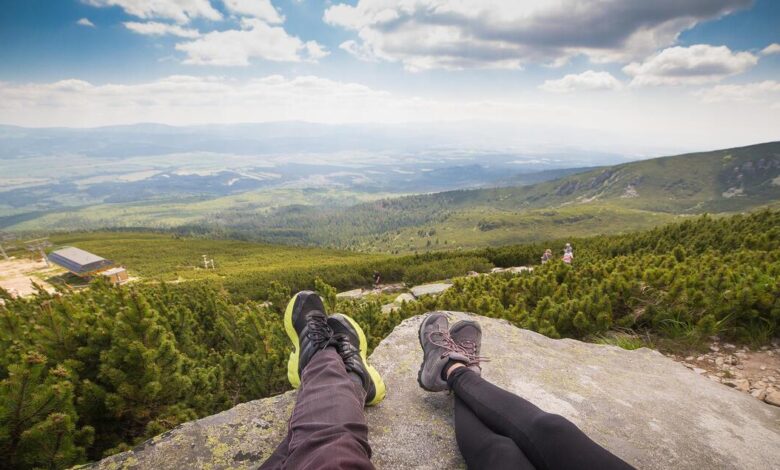 Kerala, an Indian state located on the Malabar Coast, has been blessed by Mother Nature. The paradise-like land is home to a diverse range of flora and animals, from gorgeous beaches to glittering backwaters. Furthermore, the state is well-known for its ageless customs and delectable cuisine. Notably, Kerala is frequently referred to as "God's own country." It is stated that Lord Parasurama, a manifestation of Lord Vishnu, flung his axe across the sea to construct a new land. Furthermore, Alleppey and Munnar are two of the best spots to visit in Kerala, and they should not be missed whether on a family holiday or a honeymoon.
Best Tourist Place to Visit in Kerala
1. Alleppey
Alleppey is well-known for its backwaters, which speak volumes about the area's natural beauty. One must remain aboard a houseboat at this location. Furthermore, the area is noted for its paddy fields, old grand chapels, and lakes brimming with water lilies. It is without a doubt one of the most beautiful sites in Kerala. Also, Read: All About Houseboat Tourism in Kerala
 2. Kochi
Kochi, formerly Cochin, is a major commercial city in the Indian state of Kerala. It is becoming increasingly popular for its cosmopolitan culture. The island of Vypeen contains religious monuments as well as beaches in Kochi, which is a coastal town. During October, February, and March, Kochi is at its best. In addition, Kochi Airport and Ernakulam Town railway station serving the city.
3. Munnar
With around 80,000 km of tea plantation, Munnar is one of the best destinations to visit in Kerala. The town is located in the Western Ghats mountain range and is surrounded by beautiful flora. Because it is a hill station, numerous couples choose it for their honeymoon. Kochi Airport is the closest airport, located 143 kilometers away. Furthermore, Aluva serves as the nearest railway station and is located 110 kilometers from Munnar.
4. Kovalam
Kovalam, a seaside town, is one of the best spots to visit in Kerala. Kovalam is well-known for its Ayurvedic massages and therapies, as well as sunbathing festivals. Kovalam, known for its beautiful beaches, welcomes the New Year with a bang. It should be mentioned that the city's culture has an international appeal. The months of September to May are ideal for visiting this location.
Trivandrum International Airport is 15 kilometers distant, while the nearest train station is in Trivandrum.
5. Kumarakom 
Kumarakom, near Vembanad Lake, is surrounded by unusual flora and fauna. The little village enjoys good weather all year. As a result, it is recognized as one of the top tourist destinations in Kerala. There are chances for boating, cruises, houseboat stays, and fishing here. This location is best visited from September through May. From Kochi Airport and Kottayam Railway Station, Kumarakom is 85 kilometers away.
6. Thiruvananthapuram
Thiruvananthapuram, often known as Trivandrum, is Kerala's capital city. Trivandrum is a major tourist destination in Kerala. In addition to rare therapeutic oils, the city provides rejuvenation therapies for the mind, body, and spirit. A must-do activity in Trivandrum is to see a Kathakali performance at one of the city's art venues. From September through May is the finest season to visit Trivandrum. Trivandrum International Airport and Trivandrum Central Railway Station serve the city. Also, Read: Best Places to Visit in Kerala During Monsoon
7. Periyar national park 
Periyar National Park and Wildlife Sanctuary (PNP) is a protected region in the districts of Idukki, Kottayam, and Pathanamthitta, near Thekkady. The nature park, which also serves as an elephant and tiger reserve, is home to a diverse range of rare, indigenous, and endangered flora and wildlife. From November to early May is the best time to visit. The nature park is 136 kilometers from Madurai Airport and 114 kilometers from Kottayam Railway Station.
8. Wayanad 
In Malayalam, Wayanad literally translates to "land of paddy fields." Wayanad is one of the greatest tourist destinations in Kerala for a three-day trip because of its lush flora and quiet atmosphere. There is no better time to visit Wayanad than between October and May. Wayanad is only 72 kilometers from Kozhikode railway station and 95 kilometers from Karipur International Airport in Calicut.
9. Varkala
Varkala, located on the coast, is well-known for water sports such as boating, surfing, parasailing, jetting, and horseback riding on the beach. Varkala, with its stunning cliffs and glittering flora, is one of the best places to visit in Kerala. This location is best visited between August and mid-May. Trivandrum International Airport, located 53 kilometers away, is the nearest airport. Varkala Sivagiri railway station serves it.
10. Kozhikode
Kozhikode, Kerala's commercial metropolis, is also well-known for its rich culture, historical attractions, and educational institutions. It also serves real Malabar food made with unusual spices as one of the greatest locations to visit in Kerala. A popular dish in the city is Dum Biryani, followed by Kallummakkaya, Chatti Pathiri, and Dal Halwa. From September through May is the best season to visit Kozhikode. Karipur International Airport in Calicut is about 28 kilometers away, while those traveling by train can use the Kozhikode railway station.