Travel
6 Most Famous Brahma Temples in India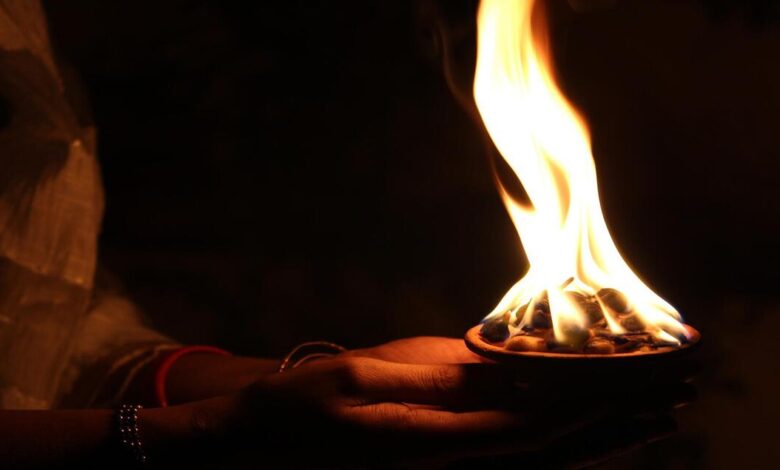 India is a land of spirituality and culture. The country has been home to many great saints and sages who have propagated the message of love and peace. Brahma, the creator god, is one of the most revered deities in Hinduism. There are several temples dedicated to Lord Brahma across India. In this article, we will explore six of the most famous Brahma temples in the country.
Brahma Temple, Pushkar
India's most visited Brahma temple is located near Pushkar Lake in Rajasthan's Ajmer district. The temple is visited by pilgrims during the month of November for bathing and praying. This temple is likely to have peacocks in the area when you visit. Whenever you visit the temple, you might see one on the roof.
Barmer's Asotra Brahma Temple
It is another temple dedicated primarily to Brahma, located in Rajasthan's Barmer district.  Jaisalmer and Jodhpur stones were used to construct this temple. There is a belief that it was built by the Rajpurohits of the village. Marble is the material used to create the idol of the deity. This temple provides around 200 kg of grain to the birds each day. Also, Read: Duplicate Taj Mahal: Travel Guide for Travelers
Adi Brahma Temple, Kullu Valley, Khokhan
A temple dedicated to Adi Brahma can be found in the Khokhan region of Kullu valley. It was a temple that was visited by residents from both the Mandi and Kullu districts. Due to the separation of the two kingdoms, a duplicate temple was built on the other side, at Mandi, and devotees attended the temple within the kingdom's borders. Adi, the prefix of the temple, comes from the Buddhist influence in the surrounding community.
Kumbakonam's Brahma Temple
According to legend, Brahma was so pleased of his gift of creation that it elevated him above Shiva and Vishnu. As a response, Vishnu conjured up a ghost to torment Brahma. He sought rescue from Vishnu, scared, after apologizing for his immodesty. Vishu then urged Brahma to undergo penance on Earth to atone for his sins. Brahma is claimed to have chosen Kumbakonam as his meditation location. Vishnu, delighted with Brahma's efforts, accepted his apologies and restored his knowledge and stature among the gods.
Panaji Brahma Karmali Mandir
Brahma Karmali temple is located approximately seven kilometers from Valpoi and 60 kilometers from Panaji. The idol is thought to date back to the 11th century, although the temple itself isn't as old as the idol. This is Goa's only Brahma temple. In the twentieth century, a large group of worshippers fleeing religious persecution enforced by the Portuguese moved the black stone figure of Brahma from the temple to Carambolim, Goa. Also, Read: Medical Tourism in India is Why so Popular?
Thirupattur Brahmapureeswarar Temple
It is said that Shiva's consort, Parvathi, once mistakenly identified Brahma as Shiva. In his enraged state, Shiva severed Brahma's head, cursed his followers to forget him, and stripped him of his abilities. He begged forgiveness after his pride crumbled. He apologized to Shiva, but he was not accepted by the enraged god. In order to atone for his sins, Brahma embarked on a pilgrimage. During his travels, he built 12 Shiva lingas in Thirupattur and worshipped Shiva there. In response to Brahma's efforts to redeem himself, Shiva appeared in front of him, cured him of the curse, and restored all of his powers.
India is a land of diversity, and this is reflected in its temples as well. If you are ever in India, do take the time to visit some of these amazing Brahma temples!