Travel
Duplicate Taj Mahal: Travel Guide for Travelers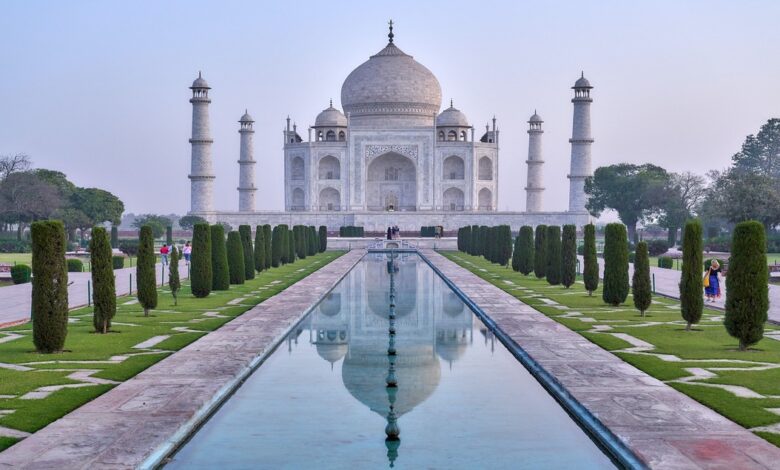 The Taj Mahal is one of the most beautiful and iconic buildings in the world, and it's no wonder that so many people want to visit it. However, there are a few things you should know before you travel there. In this article, we'll give you a travel guide for the Taj Mahal so that you can make the most of your trip!
Duplicate Taj Mahal in Maharashtra
Looking for a unique travel destination that offers a glimpse into India's rich history and culture? Then be sure to add the Duplicate Taj Mahal in Maharashtra to your list!
This fascinating site is a replica of the world-famous Taj Mahal and was built by local craftsmen using traditional methods. It's an impressive sight to behold and is well worth a visit when you're in the area.
When planning your trip, keep in mind that the Duplicate Taj Mahal is located in a remote village and there are no hotels or restaurants nearby. The best way to experience it is to camp out under the stars and enjoy the tranquility of this special place. Also, Read: Medical Tourism in India is Why so Popular?
Kota Taj Mahal
A World's Seven Wonder can be found in Rajasthan's Kota city. What does that mean? Tourists can view the Seven Wonders as a fantastic attraction. The park has a section dedicated to the replica of the Taj Mahal.
Lucknow's Shahzadi ka Maqbara
If you've traveled to Lucknow, you've probably seen this one. Similar to the Taj Mahal, it is located within the Chota Imambara compound. This mausoleum contains the buried bones of Princess Zinat Asiya, daughter of King Mohammad Ali Shah Bahadur.
Aurangabad's Bibi ka Maqbara
Taj Mahal in Agra was built to symbolize husbandly love, while Bibi ka Maqbara in Aurangabad stands in tribute to wifely love. Prince Azam Khan built it in honor of Aurangzeb's empress-mother Dilras Banu Begum. According to historical chronicles, Dilras Banu Begum was Aurangzeb's first wife and principal empress. Ustad Ahmad Lahauri, the primary architect of the Taj Mahal, created Bibi ka Maqbara through his son Ata-Ullah. For obvious reasons, this building is known as the Taj of the Deccan.
Bulandshahr's Mini Taj Mahal
Besides Shah Jahan, a retired postmaster from Bulandshahr city in Uttar Pradesh was able to construct a Taj Mahal for his departed wife. In honor of his wife, Faizul Hasan Qadri used his entire life savings to build a replica of the Taj Mahal. Therefore, it was dubbed the "Mini Taj Mahal." Also, Read: Top 10 Adventure Places in India
Mini Taj Mahal in Bangalore
The Taj Mahal in Bangalore is a beautiful replica of the original Taj Mahal in India. It was built by the Mysore rulers as a summer palace. The palace is now a museum and is open to the public. The Taj Mahal in Bangalore is a must-visit for any traveler to India.
As you can see, there are plenty of reasons to visit the Duplicate Taj Mahal. It is an incredible place with a rich history and plenty of things to see and do. Whether you're looking to explore India's culture or simply want to marvel at one of the world's most impressive buildings, the Duplicate Taj Mahal is definitely worth a visit.