Travel
Top 10 Adventure Places in India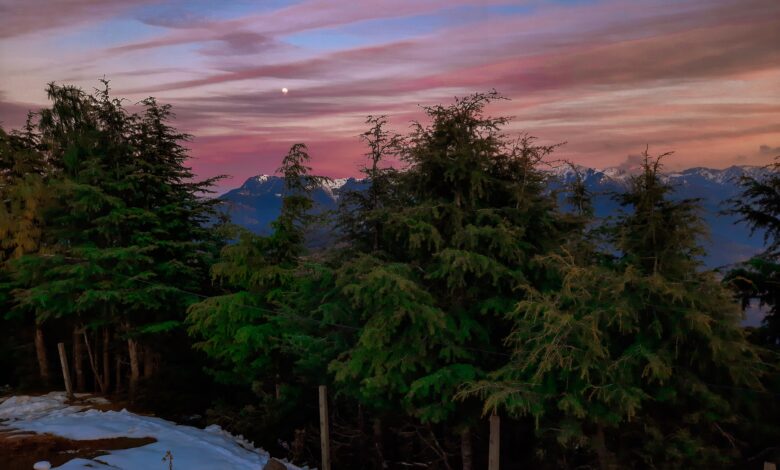 Have you gotten too accustomed to sitting at home? Do you find it boring? You should get your adventure mode on whether you are in lockdown mode or not. Tourism is opening up in a lot of places, which is the opportunity you have been waiting for your entire lockdown. There is no doubt that you need to take extra safety precautions when planning a trip. Adventure destinations are plentiful in India, and they have been calling out to you all this time. There are some amazing adventure destinations in India you must visit at least once in your lifetime, such as Uttarakhand, Goa, Andaman, and Rishikesh. We have listed the 10 best adventure places in India below.
Top 10 Adventure Places in India to Visit if you are Planning an Adventure Trip in India
Uttarakhand
India's most popular adventure destination is in Uttarakhand. Trekking is especially popular in Uttarakhand. During the Roopkund Trek, one will get to see dozens of human skeletons lining the waterfront of Roopkund Lake. There are many other wonderful treks in Uttarakhand, not just the Roopkund trek, such as the Nag Tibba Trek, the Kalka-Kasauli Trek, etc. If you plan to go trekking during the right season, make sure you do it during that season. Trust us, you don't want to miss this among the top 10 adventure places in India.
Rishikesh
One of the best adventure destinations in India is Rishikesh, which is also located in Uttarakhand. A lot of water activities can be done on the Ganges, including white water rafting, rappelling, etc. There are several excellent resorts in Rishikesh which overlook the Ganges and are also located right on the riverbanks. From many of these resorts, you can see the river in picture-perfect fashion if you are looking for serene and scenic adventure places to visit in india. You can plan your trip to Uttarakhand to get over lockdown blues since Uttarakhand is now open to tourists after months of lockdown.
Ladakh
A popular adventure destination in India is the Chadar Trek. In Ladakh, one of the best adventure places in India, you start the trekking and eventually you reach the Zanskar river and Chadar lake. Trekking is a wonderful experience that will give you a glimpse into a new culture. Before signing up for the trek, check the fitness requirements, since it's not easy. Be sure to follow all the safety precautions and Covid-19 regulations during your trip to keep yourself and others safe.
Kovalam
There are many adventure places in south India which are known for various adventurous activities like Bungee jumping in Bangalore. One such among the top 10 adventure places in India known for water sports is Kovalam in Kerala. Among the most popular activities in Kovalam is surfing. We have quite a few places in the state where adventurous activities can be enjoyed. There are a number of surf schools in the area where you can learn how to surf if you don't know how.
Auli
Uttarakhand's Auli has a hill station and a ski resort. Skiing and snowboarding are available in Auli if you plan your trip during peak winter. If you love snow and mountains, you will definitely enjoy visiting Auli. Traveling to this destination will satisfy the travel bug in you.
Manali
In addition to being a great honeymoon destination, Manali is also an ideal place for adventure lovers. You can try everything while you're on holiday in Manali, from river rafting to paragliding to mountaineering to mountain biking. If you are a newly married couple looking for the perfect adventure honeymoon destinations in India, Manali should be your choice from among this list of top 10 adventure places in India.
Spiti Valley
Among India's adventure destinations is the Spiti Valley trek. The Spiti Valley is one of the most popular destinations in the world for travelers. This trek is one of the most challenging in the country, so if you haven't worked it out during the lockdown, make sure you get back on track to be able to complete it. The end of the trek is one of the most rewarding experiences you'll ever have, no matter how difficult it may appear.
Andaman
Water sports and water-based activities are popular in the Andaman and Nicobar Islands. You head here if you are a water baby, whether you are snorkeling, scuba diving, or parasailing. Several beaches and hotels on the island offer water activities that you may want to try. Island hopping and other water activities are also available depending on what is on offer.
Goa
In India, Goa is the most popular destination for vacations of any kind. Besides relaxing on the beaches and enjoying the waves, you can also partake in adventurous activities. For those suffering from lockdown blues, it is the best place to go. There's no way you can cancel this Goa plan, especially after being cooped up in your house for so long.
Sikkim
Despite its scenic landscape and lush green mountains, Sikkim is much more than that. Here you can try out mountain biking or go on a hike in the mornings. Even for a bit, you won't get bored here if you are picking Sikkim for your next adventure from these top 10 adventure places in India.
Have you run out of adrenaline? Pick one of these top 10 adventure places in India and start planning your trip now. You need adventure in your life! It is vital to get out into nature occasionally. Dare to be adventurous and let your wanderlust soar!