Travel
Medical Tourism in India is Why so Popular?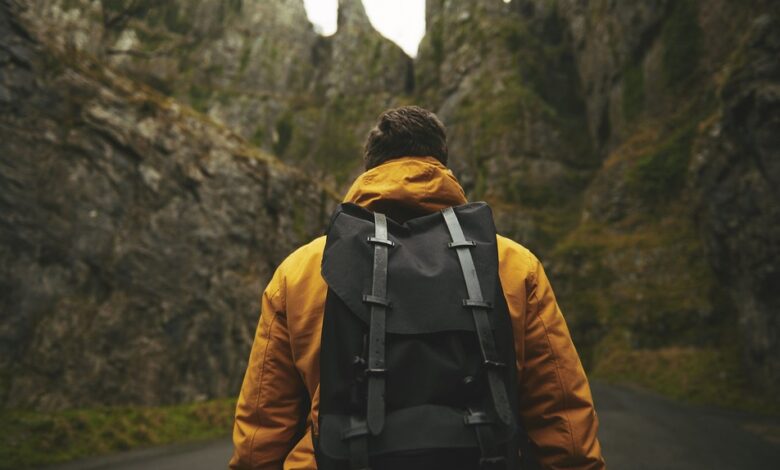 Medical tourism in India has recently become a lucrative industry. Tourists from all over the world cross borders in pursuit of the best medical care. Medical tourists, according to the Organization for Economic Cooperation and Development, "go across border crossings with the aim of getting some type of medical care." The worldwide medical tourism sector is projected to be between $45.5 billion to $72 billion. Malaysia, India, Singapore, Thailand, Turkey, and the United States are among the leading medical tourism destinations. These nations provide a wide range of medical treatments, including dental care, cosmetic surgery, elective surgery, and fertility therapy. Many of the nations sought after for treatment are developing. Some of the reasons medical tourists travel to these nations are because they provide cutting-edge medical technology, high-quality service, and health insurance portability. Treatment costs may be significantly higher in many wealthy nations.
Why do Individuals Opt to Travel for Medical Treatment in India?
International trade in health services has also boosted medical tourism. While most people prefer to cure their problems closer to home, some limits can frequently become impediments while seeking medical treatment. In other circumstances, particular experts or cutting-edge therapies are not accessible in a convenient area. In some cases, the patient may be subject to a lengthy waiting list. Cost is, by definition, one of the most critical considerations. Health tourists, mostly seek comparable care in nations that can give it at a lower cost.
Medical Tourism in India 
According to official data, the Indian medical tourism business is expanding at an 18% CAGR. It is expected to be worth $9 billion by this year. It is expected to account for 20% of the medical tourism market by 2020. In 2017, there were 495,056 medical tourists in India. It is safe to state that medical tourism in India is thriving. The excellent medical facilities, expert doctors, and low-cost treatment make the country an appealing destination for medical tourists. Aside from contemporary medical techniques, India has encouraged ancient traditions such as Yoga and Ayurveda that promote health and well-being. Also, Read: Best Time to Visit in India by Season
Why is Kerala Such a Popular Destination for Medical Tourism?
The low cost of treatment is the primary motivator for many travelers to visit the nation in search of medical assistance. While other nations have complicated visa procedures, India is continually attempting to streamline and optimize the process, allowing more global medical tourists to access the country. There are around 500 recognized healthcare providers in India.
Despite the fact that India is a developing economy, it offers patients with prompt attention and care. With the aid of cutting-edge technology, the country also delivers world-class and standardized medical services and treatment. During the recuperation time, patients might benefit from a variety of therapies such as Ayurveda, Naturopathy, and Yoga. Another important feature that makes India an appealing medical tourism destination is its low cost of living. Kerala is well-known for its alternative medical practices, such as Ayurveda, which aids in the rejuvenation and revitalization of the body. Many visitors have realized that Kerala offers a pool of qualified physicians and nurses, as well as an outstanding network of facilities that provide worldwide level treatments at extremely reasonable costs. Kerala is already advertised as a popular health destination due to its well-known Ayurvedic wellness packages. Medical tourism is promoted alongside Ayurveda and other health-related packages. Major hospitals are collaborating with the government to promote medical tourism. Health insurance firms are starting to play a significant role in medical tourism. Globalization and economic liberalization have helped the medical service industry, particularly in Kerala. Accommodation, transportation, food, and leisure trips, among other things, are provided in addition to medical care. Kerala is well-known for its gorgeous beaches and leis, but many people are unaware that this Indian state also boasts some of the greatest medical services in the country. Kerala, one of the fastest-growing healthcare tourism destinations, provides world-class metropolitan infrastructure, modern surgical methods with low downtime, and an astounding number of facilities.
Best Health Tourism Spots in India
Chennai is one of the most affordable places in the world to receive world-class medical treatment. Chennai medical tourism is growing in popularity due to the high quality of its facilities and low cost. Because of its famous doctors and first-rate health care facilities, this city draws around 45 per cent of international health tourists and 40 per cent of local health tourists. Chennai is well-known for its high-quality eye surgery, knee replacement, kidney transplant, cardiac bypass surgery, and alternative medical therapies.  Mumbai attracts both international and local visitors because of its highly skilled physicians, medical personnel, and excellent medical facilities. The city has highly ranked treatment facilities, super-specialty hospitals, and Research and Diagnostic centers, making it the fastest-growing destination for medical services. A considerable number of patients from India and throughout the world go to Mumbai for cancer treatment, cosmetic surgery, orthopedic and weight-loss procedures, as well as Ayurvedic therapies. Mumbai's healthcare facilities guarantee that such patients are well-cared for and receive the appropriate therapy at the appropriate time.
India is regarded as one of the most important medical tourism destinations in Asia. There are many advantages for India such as quality medical manpower, specialized medical professionals, medical infrastructure, cutting-edge facilities, pharmaceutical development, cost competitiveness, and the growing popularity of healing practices under the AYUSH umbrella.