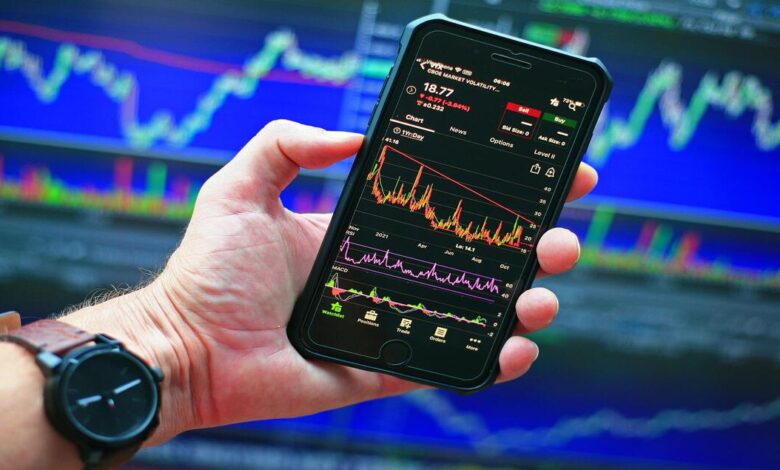 Normally, stocks, shares, and other long-term investments such as bonds are traded on the stock exchange, sometimes called the market. Stock exchange quote improvements improve a company's marketability, increasing economic relevance. In order for the capitalist system to function efficiently, the stock exchange is a necessary institution. Stock exchanges are defined by the Stocks Contracts (Regulation) Act of 1956 as associations, organizations, or groups of individuals, whether or not incorporated, that aid, regulate, and control the commerce of buying, selling, and trading securities. The Bombay Stock Exchange was established in 1875, making it Asia's oldest organized stock exchange. The Ahmedabad Stock Exchange was established in 1894 to facilitate the trading of textile mill shares in Ahmedabad. Calcutta Stock Exchange was created in 1908 to market shares of plantations and jute mills.
Stock exchanges are described as a key component of the capitalistic economic system. It is required for the proper operation of a corporate enterprise. It pulls together significant amounts of capital required for a country's economic success. It is a capital citadel and a hub of the money market. It allows for the essential mobility of money as well as the indirect flow of capital into profitable and successful firms. It is a barometer of a country's overall economic success and has a powerful and significant influence as a depressive or stimulator of commercial activity. The governing boards and executive chiefs of the stock exchanges are in charge of running them. The Ministry of Finance establishes policies for its regulation and management. In April 1988, the government also established the Securities and Exchange Board of India (SEBI) to oversee the development and regulation of the securities industry and stock exchanges. Located in Mumbai, Maharashtra, the Indian stock exchange NSE is the largest in the country. It will be the world's largest derivatives exchange in 2021 by the number of traded contracts, based on figures maintained by the Futures Industry Association (FIA), a trade association for derivatives. There are several well-known financial institutions, banks, and insurance companies that own the company. A dematerialized electronic exchange was created by the NSE in 1992. With the NSE, investors across the nation can access a sophisticated electronic trading system that is fully automated and screen-based, providing convenient trading services. Vikram Limaye is NSE's Managing Director and Chief Executive Officer. Also, Read: How to Invest in Stock Market for Beginners
How to Invest in the Stock Market in India?
Before you begin your investment adventure, there are a few key considerations you should keep in mind to ensure a good start on your roller-coaster trip.
 Choosing how you wish to invest

 Establishing a Demat account 

 Understanding Investment Options

Concentrate on long-term investments

Consistently managing the investment portfolio
Individuals who deal in the markets are referred to as domestic retail participants.
The Stock Market Investing Process
You must choose an authorised bank, financial institution, or broker with which to open an account.
Photocopies of required details, such as PAN, AADHAR, photographs, and other essential papers, must be submitted.
The Demat account is opened following satisfactory verification of the documents presented. You will receive an individual Client ID from the intermediary you have chosen. You can use this to login to your Demat Account.IPOs are a terrific financial instrument for persons searching for long-term investments, and they are the perfect approach for someone who wants to be linked with a fast-paced firm from the start of its growth path. Long-term investors benefit the most from the stock market, even during tumultuous periods. They see the market dip as an opportunity to sell additional equities. The majority of things can now be purchased online, but the most challenging question is what stock to purchase, how to acquire it, and when to purchase it. Throughout this blog, you learnt everything you need to know about the Indian share market, including stock market terminology, the fundamentals of the stock market, as well as the requirements and strategies involved in trading.