Travel
Top 10 Places to Visit Within Bangalore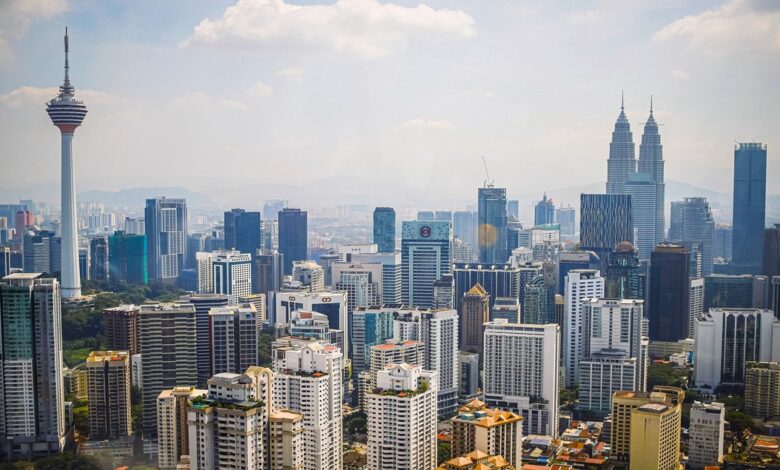 In India, the capital of Karnataka is Bangalore, originally Bangalore. City of Gardens, the Pub Capital of India, and the Silicon Valley of India all describe Bangalore. Bengaluru, however, was known as Pensioners' Paradise before the IT revolution. It's a perfect blend of old and new. Although Bengaluru does not have a huge amount of attractions as other Indian cities have, it still has an impressive blend of culture, history, art, architecture, and spirituality, as well as an excellent fit with the natural world and architecture in the city.
Best Places to Visit in Bangalore
Cubbon Park
Bangalore's Cubbon Park is a breath of fresh air in the midst of the city's hectic pace. The 300-acre park is bursting with greenery and tranquillity and is excellent for a quiet stroll with a loved one or a fun family adventure. With nearly 100 species of trees and plants, the area is also a biodiversity hotspot. 
Bangalore's Lalbagh Botanical Garden
When Hyder Ali, then ruler of Mysore, created 40 acres of land for the royal family as a private garden in the 1760s, Lalbagh Botanical Garden was born. Tipu Sultan, the British, and other area rulers have worked for years to expand and develop what you see today. The scenic beauty of the park provides a respite from Bangalore's fast-paced lifestyle.
Bangalore's Bannerghatta National Park
While Bangalore is home to many animals in the IT industry, the countryside surrounding it is a haven for true wild animals. Near the city's outskirts, the Bannerghatta National Park offers a close look at the region's unique wildlife. Among the creatures found here are elephants, leopards, sambars, wild boars, and sloth bears.
Bangalore's Bilikal Rangaswamy Betta
There is a famous trekking destination southwest of Bangalore called Bilikal Rangaswamy Betta. An impressive temple dedicated to Lord Ranganatha Swamy atop this hill, which is densely forested, stands on this 3,580-foothill. There are elephants as well as other medium-sized animals in the forest. From the top, the view is stunning.
Bangalore's Freedom Park
A 21-acre park on the site of what was once the Central Jail in Bangalore, Freedom Park is India's answer to Hyde Park. The world's first prison guard tower is on display at the park's center, where visitors can get a taste of the past. There are other attractions in the city as well, including the Water Fountain, the Jail Museum, the Sculpture Court, the Book Museum, and the People Courtyard.
Bangalore's Lumbini Gardens
Its tranquil environment and beautiful nature draw a huge number of people every day to Lumbini Gardens, a unique attraction in the city. In addition to the park's kids' park, amusement rides, a wave pool, a boat club, impressive fountains, a 1.5K walking circuit, and a food booth offering delicious food, Nagawara Park is an excellent place to spend a family day out.
Bangalore's Jayaprakash Narayan Biodiversity Park (JP park)
A well-maintained 85-acre park, it is the third-largest in Bangalore. A well-kept jogging trail leads through four lakes and several refreshing fountains. The fountains here are also melodious. In Mathikere, the park has clean restrooms, fresh drinking water, and food booths.
Bangalore Vidhana Soudha
Its sheer majesty captivates visitors as they marvel at the granite splendour of Vidhana Soudha, the seat of the Government of Karnataka. The Neo-Dravidian architecture, the sweeping stairway in front, and the giant pillars that follow Vidhana Soudha set it apart from many of the city's spectacular structures and monuments. On your Bangalore city tour, you definitely don't want to miss this. Access to its premises is restricted since it is a government building.
Bangalore ISKCON Temple
The world's largest ISKCON temple is located in Bangalore. Shri Prabhupada's birth anniversary was commemorated by the organization in 1997. In addition to its impressive neo-classical architecture, the temple is noted for its ethereal shrines to Radha and Krishna, and its beautiful archway.
Bangalore's Bull Temple (Nandi Temple)
Lord Nandi is enshrined at Basavanagudi's Bull Temple, one of the largest in the world. The temple houses a 15-foot and 20-foot Nandi idol. The temple lies within Bugle Rock Park, one of the best tourist attractions in the city.
The city of Bangalore offers a number of wonderful sites that are both historically interesting, culturally significant, architecturally significant, natural, artistic, and spiritual. India's Karnataka state's capital city is Bengaluru, commonly known as Bengaluru. There are more than 10 million people in this awesome city, making it India's fifth-most populous urban city as well as an amazing megacity.