Travel
A Guide on Best Places to Visit in June at India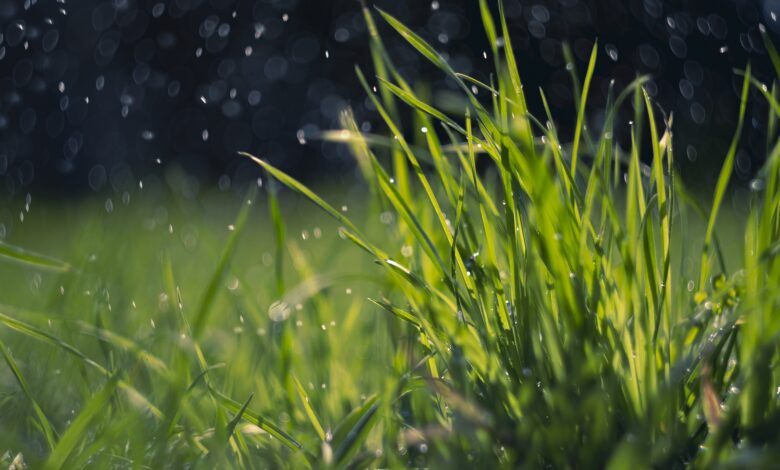 During the summer months, it gets hotter and hotter, so a list of great places to visit in June in India is precisely what you need right now. The following list of summer destinations in India includes everything you need to know about them, from appealing places to visit thrilling things to do. Enjoy fascinating holidays to some of the most amazing locations in India, such as Ooty, Chikmagalur, Rishikesh, Kerala, Andaman & Nicobar Islands, and more.
Ladakh
If there is one destination in India that is jam-packed with action, it is Ladakh. Ladakh, the first of the top places to visit in June in India, is known for its calm monasteries, mountain ranges, clean lakes, various treks, highest motorable roads, and panoramic vistas. Visit there with family or friends; the allure of Ladakh may be enjoyed by everybody. 6 nights/7 days is the ideal duration. Weather: Ladakh has sunny weather in June, with temperatures ranging from 20°C to 30°C. Also, Read: Best Time to Visit in India by Season
Auli
Auli in Uttarakhand is one of the coolest spots to visit in India in the summer, and there are many reasons to visit Auli. Spending the summers in Auli will undoubtedly be an unforgettable experience, bringing you closer to the Himalayas. While the destination transforms into a snowy paradise in the winter, it is also accessible and enjoyable in the summer. 2 nights/3 days is the ideal duration. Accommodations include The Himalayan Abode, Hotel Manik Resort Auli, Hotel Mount View, and Hotel Auli D. The Story of Sleeping Beauty Auli is one of the coldest spots to visit in India in June. The highest recorded average temperature has never risen over 20°C. Activities in Auli include skiing, a cable car trip to Joshimath, a climb over Kuari Pass to Khulara, camping in the Nanda Devi peaks, and river rafting on the Alaknanda River.
Shimla
Shimla is the most famous hill station escape from New Delhi, and it is undoubtedly one of the top places to visit in India in June with family. Shimla, which serves as a base for the majority of visitors, is also connected by road to key places like Manali, Auli, and Leh, allowing visitors to embark on some of the most memorable adventures. 3 nights/4 days is the ideal duration. Weather: The weather in Shimla is pleasant, with maximum temperatures ranging from 15°C to 30°C. Also, Read: Top 10 Adventure Places in India
Rishikesh
Rishikesh, which happens to be one of the coolest spots to visit in India during June, is also regarded as the adventure capital of India, which comes as no surprise in a land that offers tranquilly and adventure in its purest form. Rishikesh is brimming with some of the most adventure activities. You name it, and Rishikesh has it. From rafting to rappelling, engage in exhilarating activities that will quickly awaken your inner adventurer. 2 nights/3 days is the ideal duration. Places to stay in Rishikesh include the Vashishth Guesthouse, Maa Ganga Guest House, Yashraj Guest House, and Baliram Guest House. Stay Summer weather is pleasant, with temperatures ranging from 20°C to 35°C.
Kasol
Kasol is the ideal destination for all travellers from across the world, especially those seeking a June trip to India. There is no shortage of things to do in Kasol, which is nestled between the mountains of the Parvati Valley. It is well-known for being a trekker's paradise, and it offers a variety of spectacular trance and EDM parties, as well as many reggae bars and famous bakeries.
Malana
Break the monotony of your routine by experiencing Malana, which is renowned as one of the world's oldest democracies. Malana, located at a height of 9500 feet above sea level, is a magnificent settlement perched amidst the snowbound mountains of the Parvati Valley. Trek, trek, camp, and do a lot more in this remote Himachal community hidden among the mountains. Weather: Malana is cooler in June, with an average temperature of roughly 18°C in the summer.
Kamshet
Nature is at its best at Kamshet, a charming and excellent hill station to visit in June in India, which is located in the region of Pune. It is set at 2,200 ft. above sea level. Kamshet is well-known for its flying schools and paragliding activities, with breathtaking vistas of the Western Ghats. Those who have always wished to feel the ultimate rush should go to Kamshet at least once in their lives. 1 night/2 day is the ideal duration. Temperatures range from 20°C to 30°C.
Kudremukh
Kudremukh, located in Karnataka's Chikkamagaluru district, literally translates as "horse's face," referring to the shape of its summit, which resembles a horse's face. Kudremukh, known for its beautiful vistas, is one of the best destinations to visit in South India during the summer, as well as the most tranquil of all Karnataka hill stations.