Parenting
Reasons Why your Child Should Spend Time with Grandparents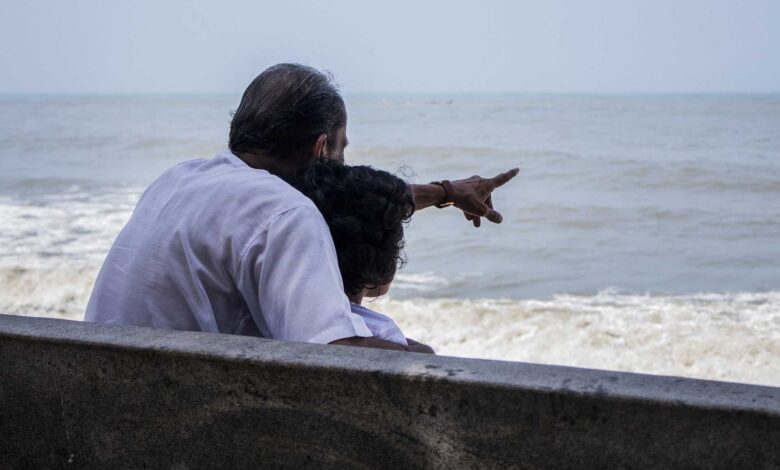 Times have changed. Once there was a time when father, mother, children, and their grandparents lived under the same roof. But ever since joint families started disintegrating into nuclear families, seldom do children spend time with their grandparents. Fortunate are those kids who get to spend time with their grandparents. These days, many among us migrate to other countries, seeking better job opportunities, salaries, and lifestyles. But what is it that you are missing out on? Here are 6 important reasons why your kids should spend time with their grandparents as they grow up. 
An Insight into History and Gaining Practical Knowledge 
History can be quite boring to learn from textbooks and school notebooks. But how about listening to these stories from someone who has lived it? Some of our grandparents would have lived during the times of World War II, or during the time of British rule in India. Grandparents can be a great source of knowledge, and they can give us great insight into the past, especially regarding epic historical events.
Apart from the history, we study in school, young kids would be curious to know about the childhood times of their parents, how they used to behave when they were kids, what their go-to comfort food was, or what that one thing they got most chided for. No one apart from grandparents is well aware of how their kids were, their likes and dislikes. So there are millions of stories grandparents can share with their grandkids. Spending time with them is the only way they can bond with each other and build their relationship. 
Best Caregivers After Parents 
Working parents, especially younger children may not be able to spend time with their kids throughout the day.  From doing the household chores to completing the office work, parents are on a continuous run to earn a good living for their family. When this is mostly the case in many families out there, it is only ordinary for parents to spend quality time with their kids. When many kids look forward to meeting their parents and playing with them right after school, it is only likely that they might be hung up with work late in the office due to delayed meetings, for instance. When these circumstances are inevitable, there is only one way parents can be at ease, with their kids away, i.e., the trust that they will be looked after well by their grandparents. This is one best thing joint families enjoy. Grandparents are the best caregivers after parents. This way, neither kids won't feel uneasy when their parents are away engaged with work nor their parents will have to worry about anything. Moreover, grandparents would be extremely happy to spend time playing with their grandchildren. Also, Read: Qualities of Good Parenting
Grandchildren can Help their Grandparents Live Longer 
Getting grandparents to babysit your kids is actually a win-win situation. Not only will you get a good break, but also are you helping them live longer? Yes, you heard this right. A study published in the journal Evolution and Human Behaviour states that grandparents who babysit their grandkids have a 37 percent lower mortality risk when compared to elders of the same age who do not meet their caring responsibilities for others. 
Induces Way for True Friendship 
You are lucky if you have someone whom you can call your best friend. True friendship sprouts when two people trust, respect, and admire each other. Moreover, they find solace in their presence. Growing up with grandparents is the biggest gift any child can ever receive, for they are fortunate enough to grow up receiving all the love, care and support from their grandparents. If grandparents are living far away from their grandchildren, parents must ensure that they meet often, spend time together telling stories, share food, cuddle each other and sleep together. The more time they spend with each other, the stronger the emotional bonding becomes. 
Helps Children Strengthen their Relationships with People Outside the World
Spending time with elders like grandparents will help children build and strengthen their relationships with other people outside. Not only will they learn how to respect elderly people, but also will they learn how to communicate, support, and help people of similar age.  
Grandchildren can Acquire New Skill Sets 
Grandparents while growing up would have engaged in a lot of activities associated with home science, and housework like sewing, cooking, gardening, baking, woodworking, etc. Grandparents are the best teachers a child can ever acquire such new skill sets from. They will be patient, supportive, and encouraging while teaching the young ones. Moreover, grandparents will aid in passing on moral values and life lessons that young ones should adhere to while growing up.  
If you were lucky enough to spend time with your grandparents, you would know how treasurable those memories are. Don't you want your kids to experience the same and cherish those memories forever? Lucky are those kids who are living with their grandparents under the same roof. If not, parents should often take their kids to spend time with their grandparents. From making wonderful memories together to gaining valuable wisdom from them, spending time with them will help your kids grow, and be taken care of with more love and affection.