Health
The Ultimate Guide To Healthy Grocery Shopping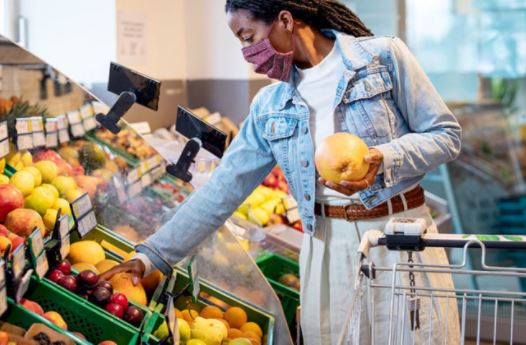 Introduction
No one realizes the importance of healthy grocery shopping and how we should prepare for it. Healthy grocery shopping helps us in various ways. It makes us avoid unhealthy food. We will not munch on junk food frequently. We will tend to eat or cook with what is available in the kitchen. Here is my ultimate guide to healthy grocery shopping
Before You Go For Shopping
Before you go grocery shopping, prepare a list of groceries you want to buy section-wise such as vegetables, fruits, whole grains, frozen foods, dairy products, non-veg and many more. Either note it down on paper or write it down in a notepad on your phone. Be well prepared, and don't forget to miss anything to be added to the list. Check the list twice and get ready for wholesome shopping.
Creating A Healthy Shopping List
For many shoppers, a grocery list is an indispensable tool. It might assist you in staying on track and remind you of what you require. Furthermore, research shows that grocery lists might assist you in making healthier shopping decisions.
The following is an example of a definitive guide for healthy grocery shopping:
• Fruits: apples, kiwi, mangoes, grapefruits, and oranges
• Nonstarchy vegetables: asparagus broccoli, onions, spinach, peppers, and zucchini
• grains: wheat, brown rice, and quinoa
• Starchy vegetables: sweet potatoes and butternut
• Proteins: eggs, salmon, chicken breast, and peanut butter
• Frozen foods: sweet corn, paneer
• Nuts and seeds: roasted almonds, pumpkin seeds, chia seeds
Planning A Menu Per Week
This is one of the best ways for smart shopping, instead of going shopping regularly. It is better to plan a weekly menu shopping list to save time. If you like meal prepping, for example, consider printing out the recipes you want to make. Then shop using the ingredient lists as a guide. Consider the fact that even if you're accustomed to eating out or ordering takeout for the majority of your meals, suddenly preparing all of your meals and snacks at home may not be feasible. As a result, if you're new to meal planning, take it gently and set a goal of preparing only a few meals in the first week.
Maintaining your kitchen with perishable food and frozen items is essential if you don't enjoy regular grocery shop visits. Even if you're running low on fresh foods, this can help you produce healthful meals and snacks. Before you go shopping, go through your cupboards, pantry, fridge, and freezer to make a list of what you need. This can help you avoid paying for food and ensure that you have the components you need to cook healthy, fresh fruits, vegetables, dairy goods, and other perishables that will need to be purchased more frequently. Non-perishable items and foods that can be frozen, on the other hand, can be purchased less frequently.
At The Store
Let's talk about healthy grocery shopping now that you know how to plan for food shopping and stock your kitchen properly.
• consuming a lot of complete, nutritionally foods
• purchasing from a list or making a weekly meal plan
• adhering to your and preventing impulse purchases by avoiding purchasing goods only based on the packaging reading the nutrition labels and ingredient lists of packaged foods keeping to your goal, and avoiding impulsive buying
Conclusion
Hence, a healthy guide for smart shopping helps us in many ways. Shopping for groceries is not a complex task. Preparing a shopping list or meal plan, taking inventory of your kitchen, and stocking your freezer and pantry with long-lasting basics can all help to make your shopping visits go more smoothly. Use some of the suggestions in this article, and you'll be a pro at healthy grocery shopping in no time.
Read Next : https://brainyline.com/reasons-why-you-shouldnt-pressure-your-children/