Beauty
Benefits of Lip Balm: Expert Opinion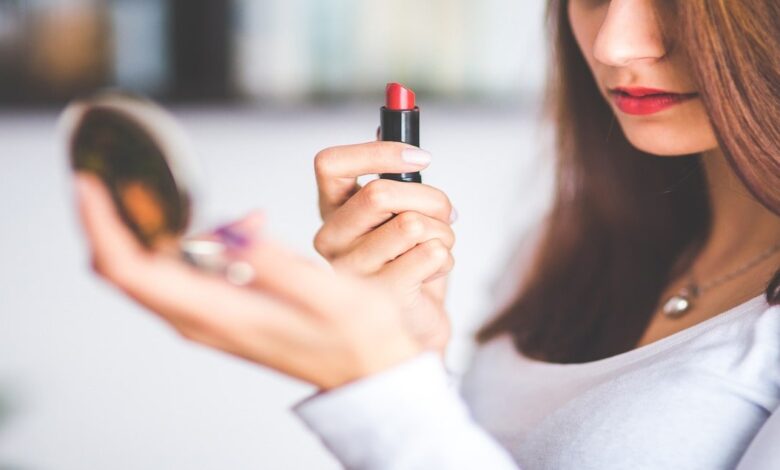 Lip balm is one of those products that we all have in our purses, but we don't often think about why we use it. We just know that it feels good on our lips and that it's there when we need it. But what are the real benefits of lip balm? We went to an expert to find out. Dr. Jessica Wu, a dermatologist and author of "Feed Your Face," says that lip balm can do more than just moisturize your lips. It can also provide protection from the sun and wind, help heal chapped or cracked lips, and even fight wrinkles. In other words, lip balm is not just a superficial product – it can actually have real benefits for your skin. Read on to learn more about the benefits of lip balm, straight from the experts.
What are the Benefits of Lip Balm?
When it comes to lip balm, there are a variety of benefits that can be achieved by using this type of product. For starters, lip balm can help to soothe and moisturize the lips, which is perfect for those who suffer from dry or chapped lips. In addition, lip balm can also help to protect the lips from the sun's harmful UV rays. And last but not least, lip balm can also provide a bit of color and shine to the lips, which can be perfect for those days when you want your lips to look their best.
How to Choose the Right Lip Balm for You
When it comes to choosing a lip balm, there are a few things you need to take into account in order to find the right one for you. First, consider what kind of problem you're trying to solve with the balm. Are you looking for something to hydrate your lips, protect them from the sun, or both? Once you know what your main goal is, finding the right product will be much easier.
There are a few different types of ingredients that can be found in lip balms, and each one has its own set of benefits. For example, beeswax is an excellent choice if you're looking for something that will lock in moisture and keep your lips hydrated. On the other hand, if you want a lip balm that provides SPF protection, look for products that contain zinc oxide or titanium dioxide.
Once you've considered what type of ingredients you need, take a look at the different formulas available and see which one sounds best for you. If you have sensitive skin, opt for a hypoallergenic option that won't irritate your lips. And finally, don't forget to read the labels carefully so that you know exactly what's in each product before making your purchase! Also, Read: 10 Best Natural Tips to Whiten Teeth
The Best Lip Balms on the Market
If you're looking for the best lip balms on the market, you've come to the right place. In this article, we'll provide a detailed overview of the benefits of lip balm, as well as our top picks for the best lip balms on the market.
Lip balm is a necessity for many people, especially during the winter months when chapped lips are common. Lip balm can provide relief from dryness, cracking, and peeling, and can also protect your lips from further damage.
There are many different types of lip balms on the market, so it's important to choose one that meets your needs. We've compiled a list of our top picks for the best lip balms on the market, so you can find the perfect one for you.
How to Make your Own Lip Balm
There are many benefits to using lip balm, but did you know that you can make your own? It's easy to do and only requires a few simple ingredients.
Here's what you'll need:
1 tablespoon of beeswax

1 tablespoon of coconut oil
1 tablespoon of shea butter
10 drops of essential oil (optional)
Instructions:
Melt the beeswax, coconut oil, and shea butter together in a double boiler or in a bowl set over a pot of simmering water.

Once melted, remove from heat and stir in the essential oil, if using.

Pour into a small container and let cool until solidified. Store at room temperature for up to 6 months. Also, Read: Food for Hair Growth: Tips for Indian Hair
Overall, the benefits of lip balm outweigh any potential negatives. If you're looking for a way to improve your lips' appearance and protect them from the elements, lip balm is definitely worth considering. Be sure to choose a quality product with ingredients that you're comfortable with, and apply it regularly for best results.