Lifestyle
List of Traditional Dresses of Indian States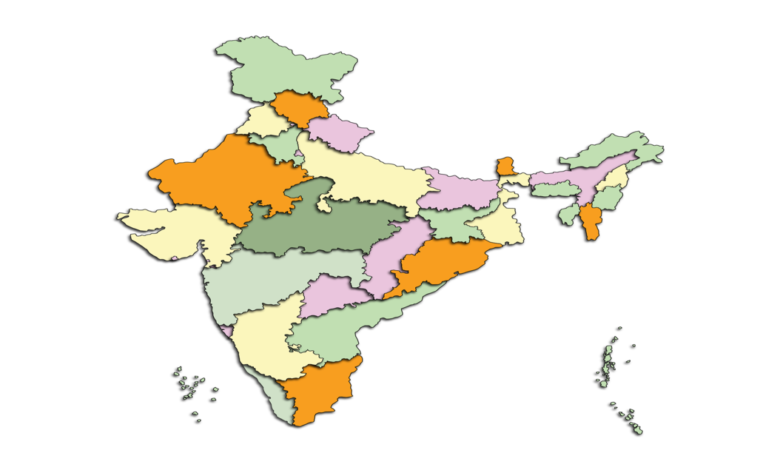 India is a place of diversity, but it is also a land of unity in the most inclusive sense. With numerous civilizations present in India's several states, it is only natural that each area can have its own distinct identity—food, language, attire, and so on. Here are the names of each of India's 29 states, as well as the names of their gorgeous outfits.
Assam
Among all Indian states, the north-eastern state of Assam has a distinctively attractive traditional costume. Assamese ladies feel proud in their exquisite mekhela sador clothing, which makes them appear ethereally gorgeous. Made from glossy silk varieties paat or muga and eri, this two-piece set exudes a particular grace that is both fresh and tempting in its appearance. Assamese men, on the other hand, keep their style basic but attractive with the simple but exquisite pairing of dhoti and kurta, replete with a traditional handwoven scarf known as the gamusa.
Punjab
Punjab is one of the most colorful states in the country, and Punjabis are recognized for their enthusiasm and fun-loving attitude. The Punjabis' traditional attire reflects their exuberance and free-spirited attitude. The ladies of the state wear brightly colored ghagras, which have largely been supplanted by more functional, but equally traditional, salwar suits. Patiala salwars and churidaars are popular state dress styles that have since become basic ensembles across India. Punjabi men typically wear kurta and muktsari pajamas, which have mostly superseded the more traditional tehmats.
Jammu and Kashmir 
Because of the frigid terrains that dominate Paradise on Earth, Jammu and Kashmir's traditional dress code is essentially winter clothing. Jammu and Kashmir's attire, like the state's famous brilliant red apples, is a wonderful combination of vibrant colors. Pheran is the state's traditional dress, worn by both men and women, Hindus and Muslims, with some modifications. Just a reminder of the beautiful unity in diversity that India embodies. While Hindu women wear pherans with narrow sleeves and a Taranga headpiece, Muslim women in the state wear garments with flared and long sleeves. The broad-sleeved pherans are usually accompanied by the Abaya headdress, which is worn by tying it around the head and then pinning it. Pherans are accompanied by turbans (Hindus) or skull caps (Muslims) and pathani suits on men. Women typically wear salwar or churidar with their pheran attire, which is embellished with beautiful Zari embroidery and traditional jewelry.
Kerala
Kerala's ethnic dress still controls the culture and customs of the state, despite the fact that the state is steeped in history while also giving a good dose of modernity. Keralian women wear the mundum neriyathum, a traditional off-white sari with a gold border. The mundum neriyathum is a two-piece wonder that consists of the lower portion of the garment called mundu, which is worn waist down, and the upper part of the garment called neriyathu, which is either tucked into the blouse or worn over the left shoulder. The mundu, on the other hand, is a male garment in Kerala that might be understood as the state's version of a Lungi. Female mundus are typically more complex, with decoration and embroidery done on them. Women in the state also wear benarasi or kanchipuram silk sarees that are embroidered. Surprisingly, the mundu, also called Kaili can be worn both traditionally and casually. Angle length mundus are usually accompanied by a cloth thrown over the shoulders to indicate a better social standing.
Andhrapradesh
Andhra Pradesh, like other south Indian states, has a traditional dress that can be regarded as a regional staple, but with variances. Andhra women wear handloom sarees, primarily silk, which have a rich texture and colour. Andhra Pradesh's famous weaving and the dying industry produces a wide range of fabrics with a long history. The younger women typically wear the Langa Voni, a two-piece traditional sari. Andhra Pradesh is also well-known for its Kalamkari sarees, which are adorned with representations of mythological figures and epic stories. Males in the state wear dhoti or lungi with a kurta. Muslim males, on the other hand, usually wear pajamas with their kurtas. On their wedding day, bridegrooms wear the dhoti kurta combo, while brides wear crimson sarees with gold borders.
Haryana
The state of Haryana, like its neighbor Punjab, has traditional garments that are a riot of hues. The traditional outfit for ladies is an unique sort of ghagra choli, which includes a long ankle-length skirt called the daaman, a kurti, and a chunder known as odhni. The chunder, which is splashed with color and has dazzling laces, is the most dramatic aspect of the costume, while the daaman is also vivid and flamboyant. Men in Haryana typically wear an all-white Dhoti-kurta combo, together with the traditional headdress known as Pagri and similarly traditional footwear known as jutis. Men wear white as a status symbol, while ladies make numerous pleats in their ghagra as a show of luxury.
Tamilnadu
Tamil Nadu is well-known for its Kanchipuram or Kanjivaram sarees, which are the state's traditional attire for women. Tamil Nadu's cultural dress also includes traditional half sarees. These rich culture sarees known as Pavada are mainly worn by younger girls and consist of a full-length short blouse called Ravaikai and a shawl. The mature women dress in a saree style known as the Dhavani. Men in Tamil Nadu wear Lungis with a shirt and an Angavastra. The Veshti, or traditional Tamil lungi, can be tucked in a variety of ways.