Psychology
Personality Development Tips to be Successful in a Short Time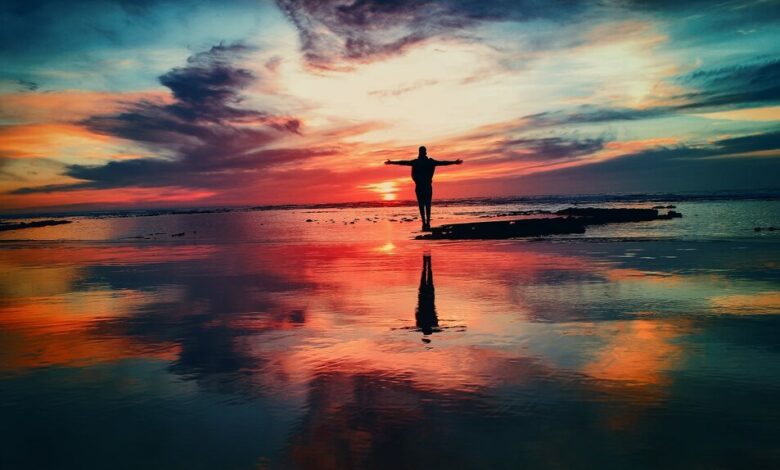 "Personal Development Tips" How often do we hear this term from our mentors and professors, or see it on the covers of self-help books or on the banners of institutions and learning centres? The frequency with which this term is used indicates its relevance in today's society. So, what exactly do you mean when you say "personality development"? Is it something to do with the way you look or the way you speak? Or is it the ease with which you can connect with others? Personal development isn't one of them. Or maybe it's all of it. To survive in today's environment, one must be sharp and quick-witted all of the time. It is no longer only about how much effort you put into your work; one's personality also has a large influence on what one achieves. Here are some easy yet important guidelines on how to develop a well-meaning personality and communication skills for employees.
Personality Development Tips for Employees
Why is good personality development of an employee's personality required at work? It's straightforward. The personality of your employees influences how everyone else works—and how they work together. Their influence on your workplace is absolutely astounding. After all, "clash of personalities" isn't just a catchphrase, is it? When you understand the personalities of your coworkers, whether they are employees or peers, you may improve your team. Also, Read: Top 10 Ways on How to Motivate Employees
Become Familiar with Yourself
Obviously, before you begin producing something, you must first learn everything there is to know about it. The same is true for your personality. To begin, take a thorough look at yourself, examining your traits, your strengths and flaws, and everything that needs to be worked on. Don't be afraid to embrace your imperfections and learn as much as you can about yourself.
Bring a Positive Attitude to Your Outlook
Your ideas and actions must be positive, as well as your personality. Thinking affects our behavior greatly. And if one cultivates positive concepts within his mind, it boosts his confidence and improves his personality. Life's situations and circumstances might always be full of highs and lows. However, in order to take an optimistic view of life, you must look for the brighter side of things and concentrate on the positive aspects.
Have your Say
Having an opinion and being able to boldly express it not only makes your interactions more fascinating but also makes you appear more influential and well-informed in the eyes of others. Never be afraid to express your own opinions, especially if they differ from those of others. Be well-informed on everything significant in your immediate surroundings and feel comfortable expressing your thoughts. It will also make you feel significant.
Make New Friends
The best way to broaden your horizons is to meet a variety of people and sample a variety of experiences. You get to learn more about various cultures and lifestyles, which has a big positive impact on your own personality. Also, Read: Why do some people want to be alone? 7 reasons to know
Be an Attentive Listener
There is a common misconception that most people do not listen in order to understand; they listen with the intention of replying. Being a good listener may not appear to be vital, but it is an important step toward developing a more attractive personality. When someone speaks to you, listen intently and offer them your full attention and significance. Maintain direct eye contact and avoid being distracted by your surroundings. It will assist you in learning more about individuals and attending to them more effectively.
Personality Development Tips for Females
As women, we have to juggle a plethora of responsibilities. We are experts at balancing work and home life. But, in the thick of all the work and running of life, we sometimes lose sight of ourselves. Take advantage of our Must read personality development tips for Women, buckle up, and let your alluring personality do all the talking.
Do Everything in a Stylish Manner
Nothing can ever match that innate flair and style. Have your own distinct style, whether it's how you dress, how you organise a party, or how you communicate with others. What is it about you that distinguishes you and defines your personality? Find it and rely on it for a fantastic personality.
Allow Room for Flaws and Embrace Them
Isn't it too late to marry if society expects you to look a certain way? Don't eat this much or you'll gain weight, flat chested, large lips….the list goes on and on. You must choose whether you want to be a plastic doll or a flawed human being. It takes time to accept your shortcomings, and if you want to change, do it for yourself, not for the sake of society or anybody else. Making up is ok, not making up is fine, getting fillers is fine if you want, being a specific size is fine if you're comfortable in it, having pimples and acne is fine, and disguising them with concealer is also good! You go, girl!
Be Encouraging
Women that assist other women are the finest! Let go of your ego and rejoice for your female tribe. When we band together, we become a formidable force. And it is this aspect of your personality that distinguishes you. So, how do you develop your personality? I'll say be a woman who stands up for herself and others.
Personality is a distinct style of thinking, acting, and feeling. According to a scientific study, we can modify our personality traits if we want to. By modifying your personality, you can be the best of yourself. A version that exudes confidence, zeal, and serenity. The type that makes you stand out and helps you achieve your goals in life.