Health
Best 7 Healthy Drinks for Weight Gain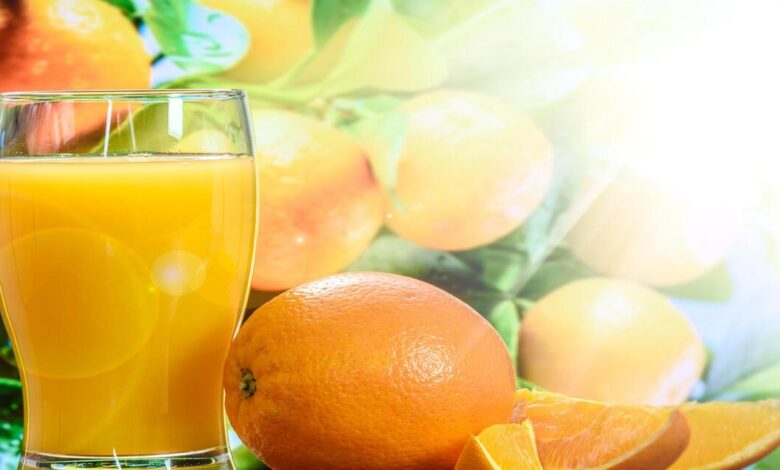 Are you looking for a high-calorie smoothie in your vegetarian diet plan for weight gain? Here are some healthy smoothie recipes that you can make yourself using fresh and nutritious ingredients. Weight gain is just as difficult as weight loss, especially if you want to gain muscle mass. If you want to gain bulk and build muscles, you need to meet your fat, carbohydrate, and protein needs in addition to sweating and exercising.
Vegetarian weight gain smoothies are a great way to make sure you are getting all the necessary calories each day while retaining the nutritional value. Take advantage of these smoothies to gain weight since they are packed with healthy ingredients that are substantial enough to serve as a meal replacement and will assist you in your goal of gaining weight. In today's article, we're going to share some healthy weight gain smoothie recipes that will contribute to your daily calorie intake. In addition, it provides you with natural fibre, vitamins, and minerals. Also, Read: Warm Milk Before Bed Benefits
Health Drinks for Weight Gain
Smoothie with Strawberries and Avocado
It's all you need to start your day with this delicious avocado, strawberry, and banana combination. This drink's fat content will keep you satisfied for a longer amount of time. This weight gain smoothie is a wonderful method to include heart-healthy fats in your diet.
Smoothie with Strawberries, Peanut Butter, and Bananas
The high protein content, heart-healthy fat content, antioxidant overload, and cancer-fighting vitamins Strawberry Peanut Butter Banana Smoothie is an excellent post-workout protein source. This high protein smoothie for weight gain can provide up to 25% of your daily fiber needs, and its yogurt base aids in the maintenance of a healthy digestive tract.
Smoothie with Peanut Butter and Banana
Nothing beats a smoothie to refuel your body after a long workout, and this seems to be the case with this delectable combination of peanut butter and banana. Protein-rich smoothies are ideal for breakfast, lunch, or post-workout. Also, Read: 10 Expert Approved Carrot Health Benefits
Smoothie with Chocolate and Banana
Whether you are attempting to lose weight or gain weight, any diet plan requires you to compromise on your taste senses. You may still enjoy your taste buds with this delectable chocolate banana smoothie. Banana contributes fiber, potassium, and protein to this smoothie, while yogurt aids digestion and dark chocolate adds flavor while also being incredibly heart-healthy.
Smoothie with Chocolate and Peanut Butter
This tasty weight gain smoothie with only 600 calories is all you need to add to your diet to bulk up a little. With a high calorie count and high protein content, this high protein smoothie can keep you satiated and delight your taste buds at the same time.
Smoothie with Strawberries, Bananas, and Blueberries
It is packed with all the nutrients your body requires to sustain your energy boost. In addition to fiber and potassium, the fruits in this recipe are high in vitamin B and C. Because of the blueberries, the low calorie smoothie has a deep purple hue and is a good choice for your weight gainer smoothies plan
Smoothie with Chocolate and Peanut Butter
Nutty Buddy Smoothie Smoothies are a terrific way to include fruits, milk, and nuts in your diet, especially when you enjoy this crunchy nutty buddy smoothie. This morning smoothies for weight gain's calorie packed mix might assist you without requiring you to rely on over-the-counter pills.
Smoothie for Healthy Weight Gain
Weight gain shakes or smoothies are the newest trend in the weight gain industry, and they are not only packed with natural nutrients and vital fats, but they are also highly tasty. This fruity and nutty weight gain smoothie is an additional meal replacement alternative.
Smoothie with Sweet Cinnamon
Cinnamon is a popular spice around the world due to its rich flavor and several health advantages. This cinnamon weight gain smoothie recipe will not only help you gain weight but will also help you control your blood sugar levels while also increasing your energy and happiness.
Smoothie with Creamy Strawberries
Strawberry is a delicious fruit that makes a wonderful snack or dessert topper. But are you aware of its high fiber and flavonoid content? This creamy strawberry smoothie, packed with the goodness of fresh strawberries, can help reduce the risk of cardiovascular disease and enhance bone health. Furthermore, its high banana, cashew, and date content makes it an ideal recipe for weight gain.